68 Appraisals and counting...
Real Estate Agency
Ray White Real Estate (Whiteman and Associates) in Mirrabooka is a 'Whiteman Family Business'. The Whiteman family started out in real estate in the 1970's by the founding family members Ross and Ann Whiteman.
Ross & Ann developed their Real Estate and Settlement Agency businesses and in the late 1980's introduced their two sons, Mark and David, as salespeople into the business. From here on, Ann concentrated her efforts as a specialist Settlement Agent operating and owning Devon Settlements until tragically passing away from a nine month battle with Motor Neurone Disease. Ross went on to become Ray White's first State Director, growing the company from 30 offices to 60 offices throughout Western Australia. Mark and David, after a good grounding in residential sales moved into management following Ross's departure to head up the State franchise company. Mark then pursued a career as a Franchisor in Sydney before returning to Perth to join Ross as State Director of Ray White Real Estate (WA). Mark is CEO of Ray White WA and has been so for eight years. David has continued the family tradition being current sole Managing Director of the family practice.
David Whiteman, Principal
Ray White: Whiteman & Associates objective was to generate appraisal ready leads through appointment setting. The goal here was for them to focus on the sales ready leads rather than contacts that did or did not live in the area anymore.

Objectives:
1. Generate appraisal ready leads
Our process begins with a range of in-depth sessions, through which we analysed their historic data, to develop a script and offer that aligns to their brand. In completing the analysis, we identified a range of components that could be improved, updated and re-formulated to drive leads.

Once Ray White: Whiteman & Associates approved the script we uploaded all of the contact information into our online telemarketing platform (Everything is managed from here, calls, reporting, etc..) We also provide our agents with a project brief, which clearly outlines the objectives of the project. This is done to ensure we accurately communicate our clients (Whiteman & Associates) goals through to our team. Once the team has had a chance to explore the brief, we have 1 initial meeting to discuss any questions that might arise from the brief. Upon completing this session our team gets started on the calling, focusing on achieving our clients objectives. We continually supply Ray White with updates towards the results of the campaigns. With the help of our online notification system, clients are also able to login and monitor agent metrics in real time.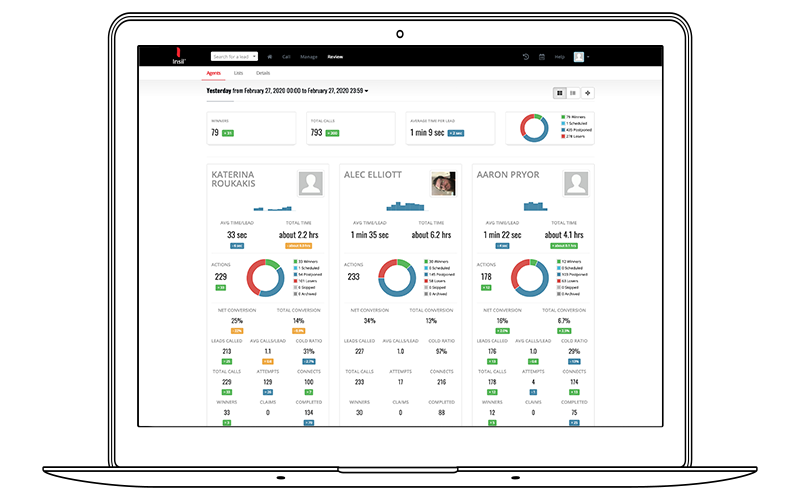 Contact view within our Online system (All clients receive access)
We recognise that every business has a unique set of requirements. Fundamentally all of our partners receive a bespoke, tailored experience that caters for the intricacies within their organisations. We utilise an in-depth analysis process to discover the frustrations our partners experience, to allow us to better align business objectives.