The Controversial 16x ROI Influencer Campaign
Bespoke Luxury Timepieces
We started TYM & Co. in Sydney, Australia with the intent to create Stylish and High-Quality timepieces at an affordable price. After spending countless hours with industry leaders developing & designing a line of watches that embodies what it means to be simple & stylish; we agreed on 4 official prototype designs! After our initial prototype designs had been built, quality tested and shipped to us, we hit the market and sold out in just 2 days! 
"Fashion that ticks" – TYM & Co.
TYM & Co. wanted to increase their brand exposure and engagement with consumers through an influencer campaign. The team was unsure about how to go set up an influencer campaign and more importantly, how to measure the progress.
Objectives:
1. Set up an Influencer campaign. 
2. Generate positive ROI
3. Be able to accurately measure the ROI of the campaign.
Our process begins with a range of in-depth sessions, through which we analysed The TYM & Co. historic analytical data, sales & marketing processes, current SEO, SEM and Social media marketing strategies. In completing the analysis we identified a range of components that could be improved, updated and re-formulated to increase their performance.
We cooperatively developed a bespoke Influencer campaign that focused on engagement and awareness whilst driving sales.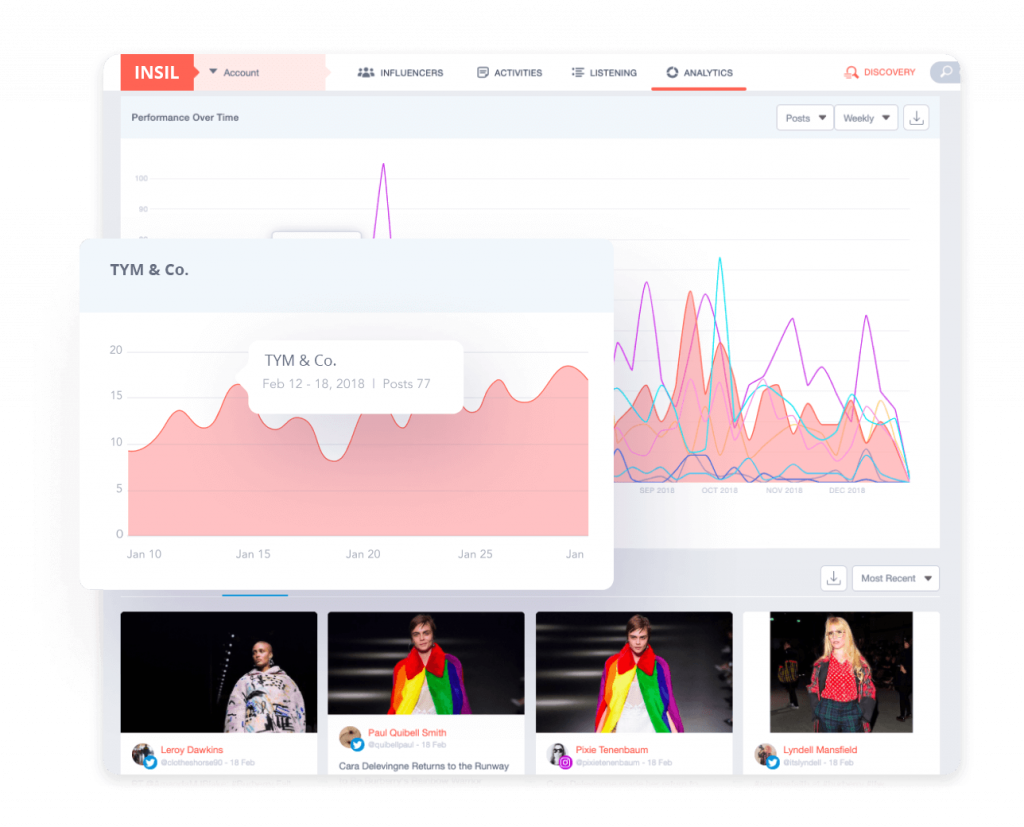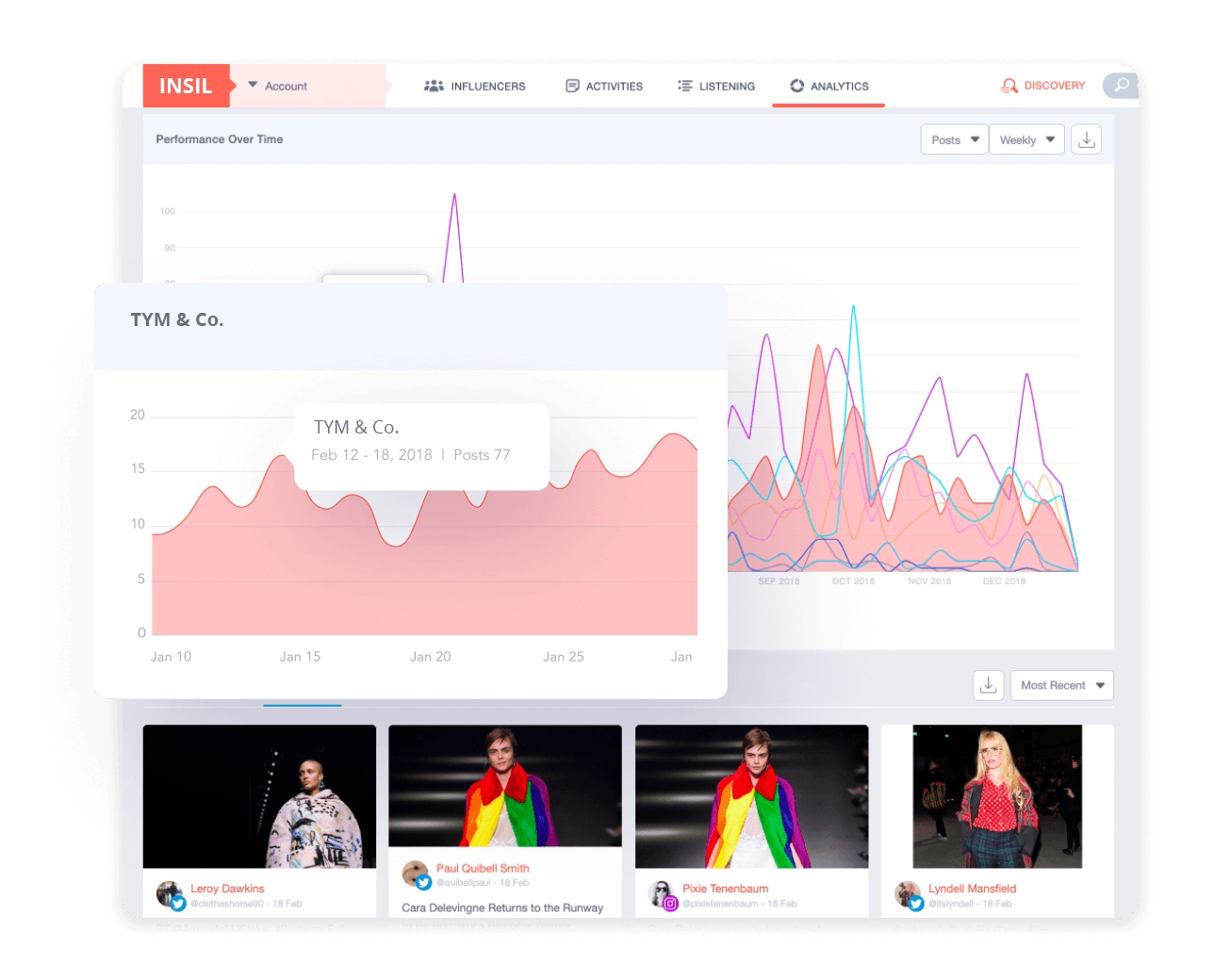 1. Working through our influencer process, we sourced talent for TYM & Co. to approve. Once we had approved influencers, we developed a campaign that focused on the business' strengths (Bespoke, Custom, Complex, Timepieces) through which we developed a highly targeted influencer campaign geared around engagement, awareness and sales. 
2. Through our unique tracking platform we are able to track the entire engagement of a campaign as well as reach, estimated reach and the buyer journey. Our campaign focused on three posts per influencer. One focused on brand awareness and initial recognition. The second on engagement and qualification of buyers, and the third: an offer that was irresistible to potential customers that had now been qualified and introduced to the brand. 
3. Using our online influencer platform we closely tracked the campaign statistics, and engagement to ensure a desirable outcome was achieved. Once we'd begun the campaign we changed the influencer post schedule to include an additional post, which had a significant increase in ROI (16x). Data from our online platform guided this decision.
We recognise that every business has a unique set of requirements. Fundamentally all of our partners receive a bespoke, tailored experience that caters for the intricacies within their organisations. We utilise an in-depth analysis process to discover the frustrations our partners experience, to allow us to better align business objectives.
ROI (Return on Investment)
Trusted by the worlds best
If you're interested in generating more sales, increasing traffic and attracting higher quality leads, then sign up to receive a No-obligation FREE Strategy Session.