100+ Steaming Hot Leads...
Commercial Cleaning
We provide premium quality Commercial Cleaning Services, predominantly to offices, warehouse, hospitals, childcare centers, gyms located in Sydney. Unlike your average cleaners, commercial cleaning is more than just bleach in a bucket. There are safety protocols and standards to be met in order to ensure all jobs are done properly and thoroughly for the safety of anyone entering the site. All of our technicians are fully certified and trained to handle any environment, from hospitals to biohazard spills. For us, when it comes to health and safety, there's no room for error.
Our entire staff are Level 4 Healthcare Cleaning Certified. In addition, they are also certified surgical cleaning technicians (CSCT) by the Association for the Healthcare Environment (AHE).
In an effort to limit damage to the environment, we have all of our technicians certified by the Cleaning Management Institute (CMI) in the latest methods and products of green cleaning available.
It's important you keep your office environment clean and sanitary. Dust, dirt, mildew and cobwebs can all trigger health problems including coughs, colds, rashes and respiratory problems. Moreover, when other employees fall sick, the germs can very easily be carried from one office to another, and manifest.
The objective for this campaign was to generate sales ready leads through appointment setting. Throughout the COVID-19 period (Q1,2,3 of 2020) there was an increased demand for cleaning services. To help the flood of demand, Australian cleaning care involved Insil to help increase lead generation and support new business development.
Objectives:
Generate sales qualified Appointments
Our 4 stage on-boarding process has been scientifically built to find the best combination of scripts, offers, industry databases, and rejection dialogue to achieve the highest ROI for our client.
Using our Insil® Campaign Builder we designed a campaign that was specifically targeting:
1. Child Care Facilities
2. Medical Centres
3. Fitness Centres
We developed a high conversion script that directly targeted the pain points businesses were feeling during COVID-19. We worked with the Australian Cleaning Care team to come up with an appealing offer that would entice prospects into committing to a new, long term cleaning arrangement with Australian Cleaning Care. Once the Script, Offer & Database was ready (Duplicate scanned, industry specific, and all stakeholders uploaded to our dashboard) the campaign began.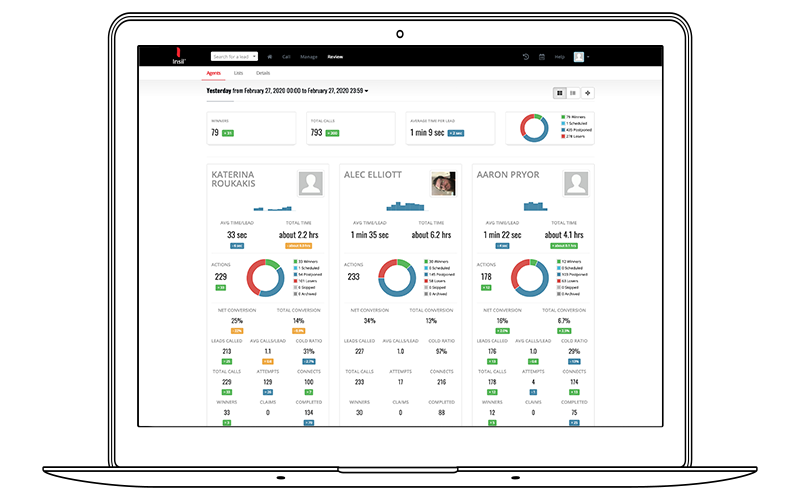 Contact view within our Online system (All clients receive access)
We recognise that every business has a unique set of requirements. Fundamentally all of our partners receive a bespoke, tailored experience that caters for the intricacies within their organisations. We utilise an in-depth analysis process to discover the frustrations our partners experience, to allow us to better align business objectives.