Search Engine Optimisation (SEO)
Search Engine Optimisation (SEO) is designed to improve your website ranking on Google & Bing. By improving a range of ranking factors we can dramatically improve and increase your website traffic.
Our SEO strategy revolves around our six core pillars:
Research
Game Plan
Speed Mobility
On-page Optimisation
Off-page (backlink) Optimisation
On-going Optimisation
Our Framework considers all of your marketing, sales and competitor activities to define an SEO strategy based on facts, not feelings.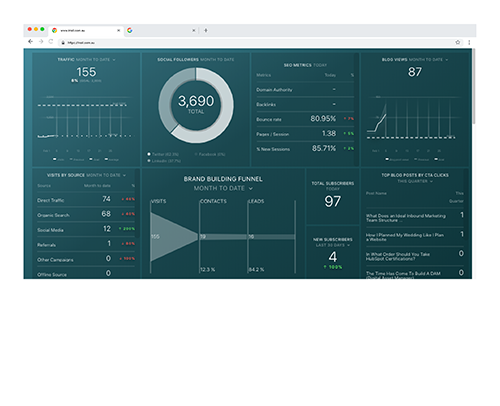 Our on-demand reporting system updates every 15 minutes. Allowing our client's real-time access to a customisable SEO dashboard, showcasing Key Performance Indicators.

Our continued success stems from our commitment to actively optimising your account 5/7! Meaning that we're actively monitoring and subsequently improving your performance day to day.

Our Full-service clients experience an average Return On Investment (ROI) of 432%. Our team engages with every campaign on a personal level for the absolute best result.

In 2020 Google changed their search algorithm 4,500 times. Which equates to an average of 12 times per day. We continually update and tweak our approach to provide the most effective SEO Strategy.
There's an ocean of customers swimming around right now, at this very moment in time… People ready to spend big ($) on your business. The questions is, are you capturing them, or letting them swim right over to your competitors?