All website developers have access to the same tools, what sets Insil apart is our ability to develop proprietary, high-performance website designs to drive exceptional results for our clients both big and small. We believe that 70% of any website's success is achieved this way.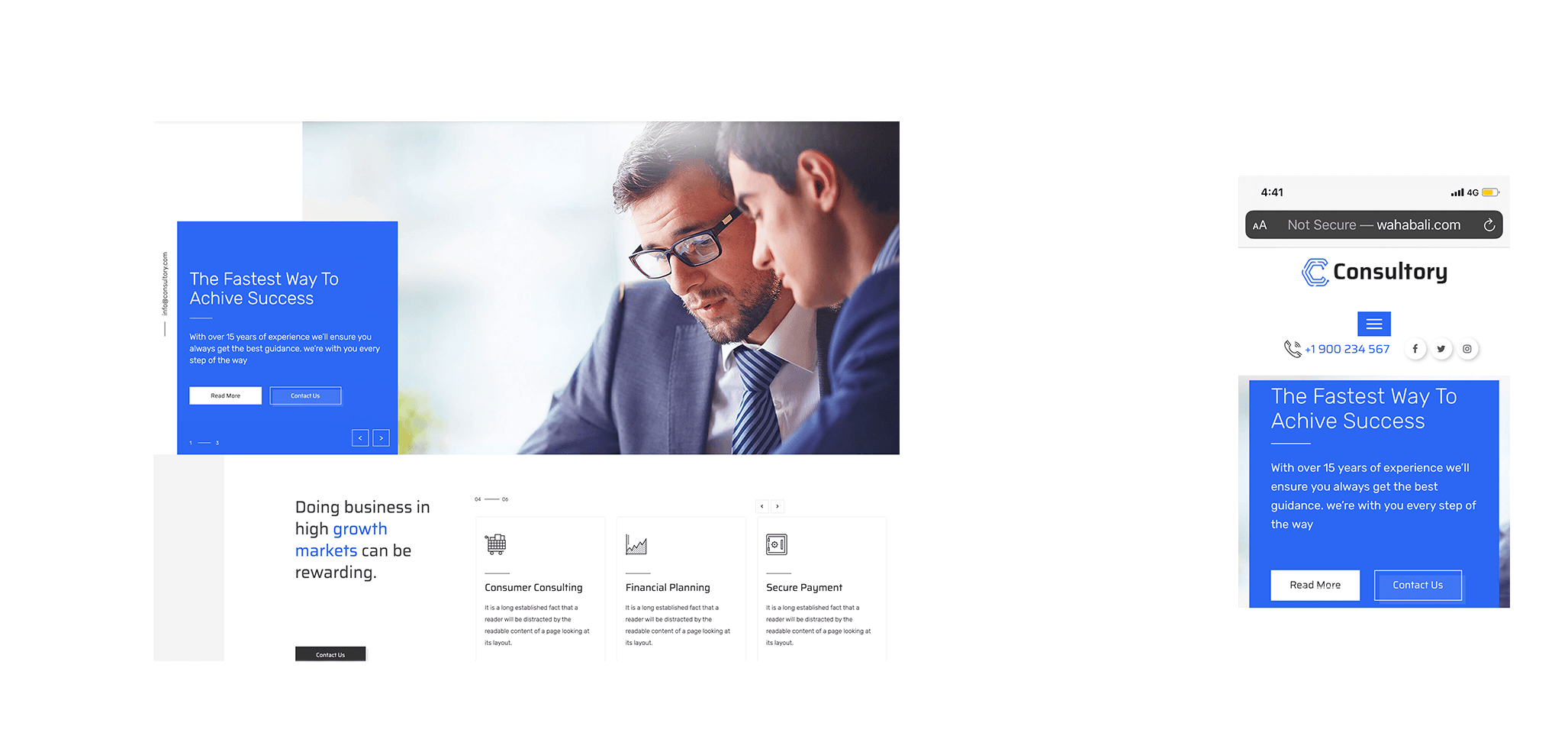 Mobile Responsive Designs
Our on-demand reporting system updates every 15 minutes. Allowing our client's real-time access to a customisable dashboard, showcasing Key Performance Indicators.
We recognise the complexities and differences that different organisations have. Our qualified website development and design team utilises our design thinking methodology to develop websites that best portray your business.
Responsive Web Development
All of our website designs are responsive and utilise SEO friendly mobile development frameworks. This ensures the website correctly appears on all device sizes.
All of our hosting is locally managed and provided by Google, allowing our clients to achieve greater SEO results through improved website load times, and safe hosting practises.
Conversion Rate Optimisation
Through historic and preemptive analytical data we can develop website designs to improve the rate at which prospects convert, i.e fill in lead forms, or purchase products.
Bespoke Designs + powerful platforms
There's an ocean of customers swimming around right now, at this very moment in time… People ready to spend big ($) on your business. The questions is, are you capturing them, or letting them swim right over to your competitors?