142 Excited Appraisal Requests!
Real Estate Agency
You might say 'Real Estate is in our blood' 
As a fourth-generation, and proudly 100% Australian owned family business, we've been at the forefront of real estate in Australia since 1883. We continue today with the same focus, culture and ethics that has helped build our reputation as an Australian Superbrand. Even with such long-standing tenure and history, we are continually evolving to ensure we remain ahead of the pack and leaders within the market.
In 2018, we celebrated our 135th year in business, making it one of the oldest privately owned firms in the Southern Hemisphere. Our experience and reputation are without question, that's why we sell over $10 billion worth of property each year and manage over 72,000 properties across Australia.
Raine & Horne Ocean Shores objective was to generate appraisal ready leads through appointment setting. The goal was for them to focus on the sales-ready leads rather than contacts that did or did not live in the area anymore.

Objectives:
1. Generate appraisal ready leads
Our process begins with a range of in-depth sessions, through which we analysed their historic data, to develop a script and offer that aligns to their brand. In completing the analysis, we identified a range of components that could be improved, updated and re-formulated to drive leads.
Using our Insil® Campaign Builder we designed a campaign that was specifically targeting:
Residential suburbs around Ocean Shores (NSW)
Once Raine & Horne Ocean Shores approved the script we uploaded all of the contact information into our online telemarketing platform (Everything is managed from here, calls, reporting, etc..) We also provide our agents with a project brief, which clearly outlines the objectives of the project. This is done to ensure we accurately communicate our clients (Raine & Horne's) goals through to our team. Once the team has had a chance to explore the brief, we have an initial meeting to discuss any questions that might arise from the brief. Upon completing this session our team gets started on the calling, focusing on achieving our client's objectives. Our online notification system allows clients to log in and monitor our agents metrics in real-time.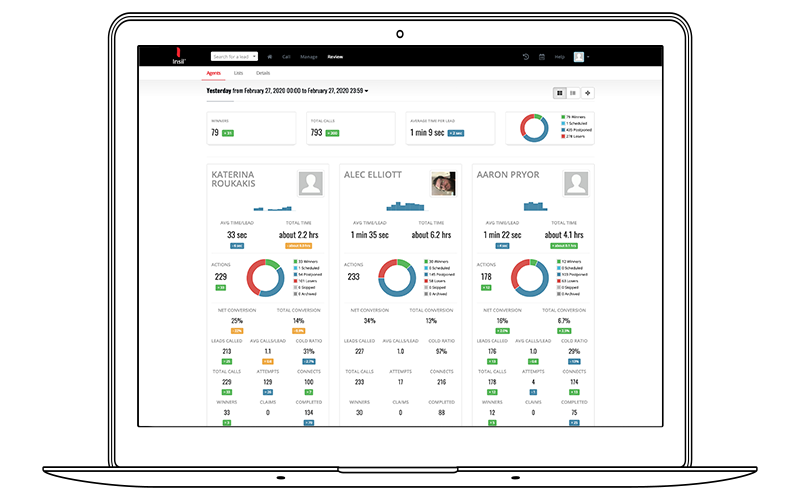 Contact view within our Online system (All clients receive access)
We recognise that every business has a unique set of requirements. Fundamentally all of our partners receive a bespoke, tailored experience that caters for the intricacies within their organisations. We utilise an in-depth analysis process to discover the frustrations our partners experience, to allow us to better align business objectives.