Our core objective is to Serve our customers, to provide value at every step of the journey and work collaboratively with an aligned outcome.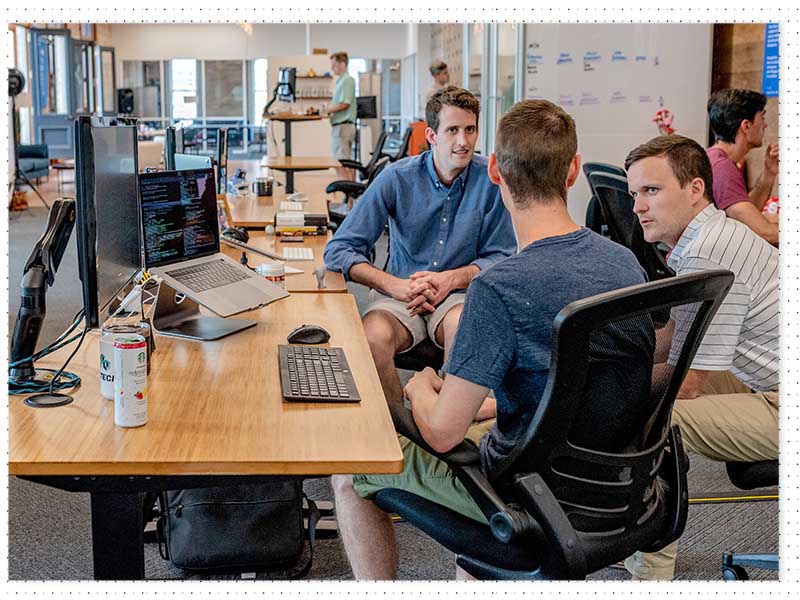 "Our People Are Our Most Important Asset"
We recognise the important role our team plays in delivering the highest quality of work to our clients. Our team is made up of individuals that are deeply passionate about their work, they are genuinely focused on delivering the highest quality of work everything they do. This is ultimately what formulates our success.
Culture is key to developing an environment in which employees can achieve their full potential. We focus on building dynamic environments in which team members feel supported. 
We encourage flexible working arrangements. Ultimately we focus on empowering our employees to achieve a balance thats suitable to their lifestyle. 
A fundamental part of our recruitment process is ensuring that new employees align with our internal culture. We focus on ensuring that all new team members will work within our environment. 
As we rapidly expand throughout 2021 and into 2022 we are always looking for great people to join our team. If you are an energised individual who want's to be apart of something great then send through your Cover letter and Resume.
The Social Media Manager role is responsible for the development and implementation of best practice Social Media Strategy and related communications across all corporate digital channels.
Working alongside our Marketing & Account Managers to produce top notch creative content for the new social media Youtube, Instagram, Facebook & print media space.
This telemarketing role would suit you if you are confident & efficient on the phone with experience in appointment setting and or closing. Experience in a range of different industries is beneficial. 
If you're interested in generating more sales, increasing traffic and attracting higher quality leads, then sign up to receive a No-obligation FREE Strategy Session.