Blogs are trending. Since 2010, the medium of blogging has taken over a variety of digital spaces and forms to gain popularity. Whether we're talking about food, fashion, technology, travel, or lifestyle, blogging can help people engage with their audience in an easy and friendly manner. It isn't too different with Marketing. Companies across numerous industries can be found working on the 'Marketing blog' section of their website. This is where businesses are able to attract traffic to their site, interact with prospects and turn them into leads. However, Marketing blog writing can in many ways be considered as an 'art'. There are certain points to consider if you're looking to improve your writing skills and make the most out of them. In this article, we're taking you through 6 of the most common blog writing mistakes you might be making. Join us through!
Are blogs effective?
Marketing blogs are one of the best ways of engaging with your audience, especially those who prefer reading. Some people are naturally oriented towards text and imagery or videos or media. Blogs also allow you to write about topics related to your industry, products or services. According to research, companies who blog get over 95% more links to their websites, and over 75% of internet users read blogs. Moreover, since 2015, blogging has grown by over 10% across various industries online. That said, blog writing is only as effective the writer's abilities; and certain crucial mistakes can seriously hinder your efforts. Keep the following 6 mistakes in check and you'll become a Marketing blog pro in no time!
Blog Mistake #1: Poor SEO optimisation
When it comes to writing blogs, quality is just, if not more important than quantity. You can write as many posts as you like, but poor SEO optimisation can ruin your efforts. While social media may be becoming increasingly popular, the majority of blog traffic comes from search engines. While social media may be becoming increasingly popular, the majority of blog traffic comes from search engines. Search Engine Optimisation (or SEO) is essentially the process of improving your site or article to increase its visibility on search engines like Google. The goal is that when people search for your business, products, services or topics, your site or article should appear on ideally the first or second page of these search engines. The more visible your site or article ranks, the higher the chances of attracting attention and traffic.
Optimising the blog for SEO can be a long, tedious process so we won't delve into it in this article. However, there are some basics you should be mindful of. Many blog clients (Wix, WordPress, Squarespace, etc.) now allow optimisation for SEO for businesses. Ensure that your article utilise the right titles, meta-descriptions and content. For example, if you're writing an article about Google Analytics, be sure to use the keywords 'Google Analytics' several times in your post. Back-linking to your website and adding external links to other site that rank well can also support your own SEO.
Blog mistake #2: Missing or unclear Call-to-Action (CTAs)
Most people browsing the web these days, are lazy when it comes to following through. Unless you lay out the terms of what lies next, chances are that your prospects won't progress further. If you're thinking that by simply writing about good content, products and services, people will make purchases, think again! Consider using the following CTA examples in your efforts, depending on your campaign and goal:
"Share this post": People love sharing good content. Making sharing easy and feasible across various channels (Facebook, Instagram, LinkedIn) will expand your reach and widen your scope


"Follow us for more updates": Virtually everyone is on social media these days, so having a strong social media account that is consistent can definitely support your cause. Lead prospects on to like or follow your page and increase your social media presence.


"Learn more about this here": Connect existing posts to older ones, or other sections of your website with this CTA. If you're selling a service, lead them there. If it's a special offer, link or a video, direct them to it. Anything that makes their lives easy, will make yours too.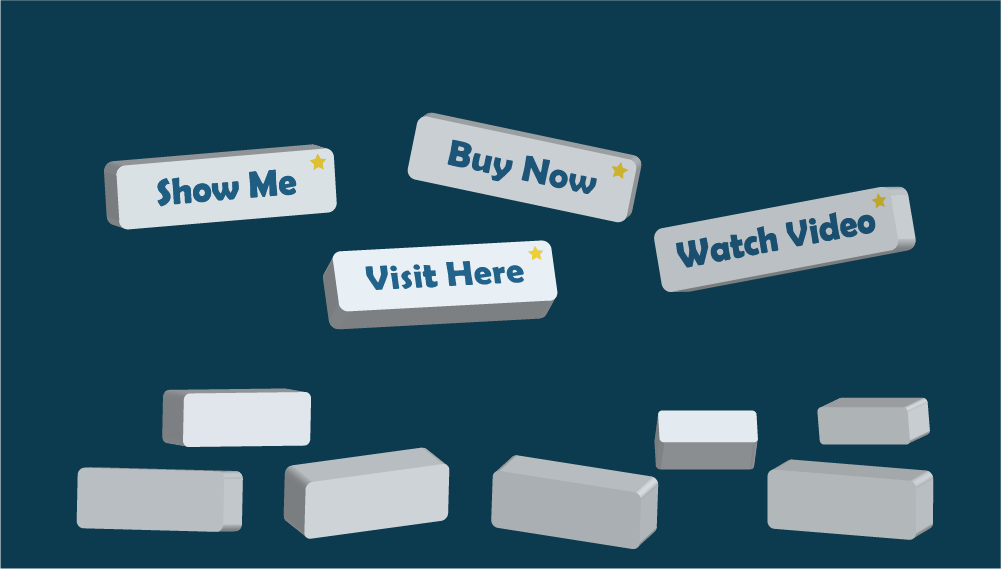 Keep in mind that CTAs must be used carefully and should appear to be subtle. Add CTAs to the natural flow of your writing as it will make you sound like a salesperson. An integral part of utilizing a Marketing blog is to capitalise on Call-to-Actions (CTA)s and move customers down the funnel. For more information on how to effectively move prospects down your Marketing funnel, check out our article here.
Blog mistake #3: Stiff or informal writing
This one is a little tricky, and can be considered to be somewhat of a grey area. Whatever your content may be, your writing must sound relatable and comprehensive to readers. Think of it like reading a story vs. reading a research report. Stiff and informal writing that uses unnecessary industry jargon to sound professional would do more harm than good. Keep the writing interesting and effortless, taking the reader along a story-like journey to your arguments. A conversational tone that sounds like you're actively interacting with your audience is the best way to keep them hooked. Of course, we don't recommending writing the entire blog this way, but having a Marketing blog that is readable goes a long way. Particularly when people decide whether or not they want to share your content with others.
Blog mistake #4: Lack of evidence or examples
No matter who you are or what your company does, you must support your writing with examples and evidence. With so much information out on the web, people in the business world are accustomed to treating information with skepticism. Individuals that are easy to convince often don't remain long term, loyal customers. It's those who look at information with a grain of salt who end up making consistent purchases. Including some form of research, statistics, charts and figures to support your Marketing blog can do wonders. Not only will it provide some much needed credibility to your work, but it will help you better convince your readers and make a purchase.
Talking about why your product is beneficial? Add a few numbers to show how people have been able to improve their lives using your product. Add client testimonials and positive reviews to affirm prospects that they can trust your business. If you're talking about a trend or a Marketing technology, reference in some examples of companies that have utilized them and seen results. The more credible and sourced your Marketing blog, the more people will trust the content and share it with others.
Blog mistake #5: Not writing about trending topics
This links to the previous point of poor SEO optimisation. Trending topics typically depend on what people are searching online or what companies trend in the news. Twitter and YouTube sometimes may contribute to this, as we've recently witnessed with cryptocurrencies and stocks. If you write about topics that don't show up on search engines, your efforts would go to waste because no one would be finding your content to begin with. Writing about topics that trend in your area of expertise can help you stay up to date with what's going on, while addressing people's search requirements consistently. Additionally, you can effectively promote everything trendy on social media channels with hashtags that would rank and perform better online.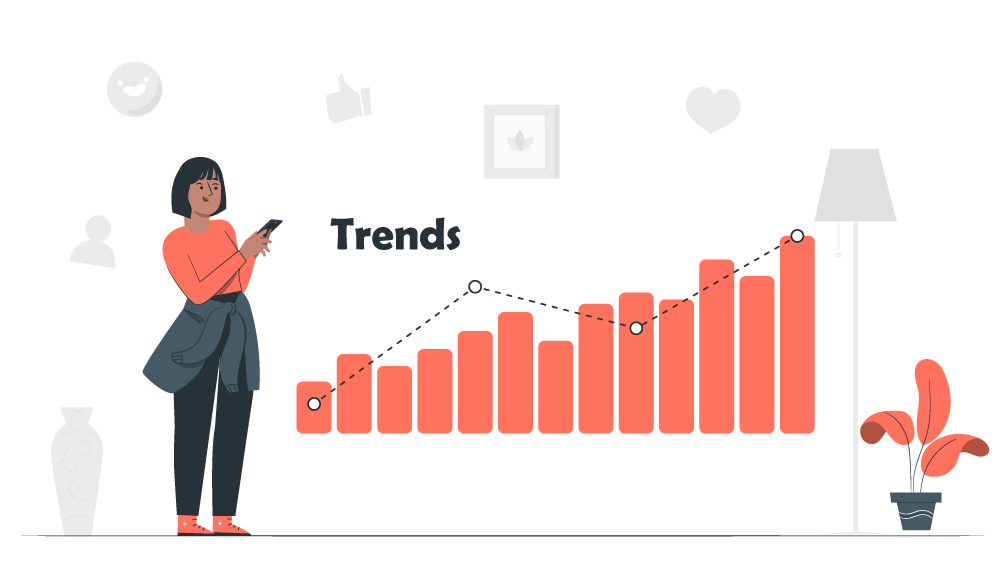 When looking to optimise, ensure that you're conducting sufficient keyword research beforehand. We recommend using tools such as SEMRush or Google Keyword Planner to get started. These will help you decide which keywords to choose and how to write in the most effective manner.
Blog mistake #6: Inconsistent writing
Last but not least, inconsistent writing can cause problems with regard to the overall engagement with your audience. Depending on the budget you have and who's in charge, organize a schedule for your Marketing blog to ensure a consistent number of posts each week or month. Regular posting also indicates to search engines that the website has a healthy rate of content updates. Write and publish your posts to go live at a certain time to keep audiences excited. The more people anticipate your post on your Marketing blog or on social media, the more engagement you'll receive. Ultimately, you're able to create more opportunities to lead customers down your funnel and make a purchase.
How to use keywords and optimise SEO?
Conducting keyword research is imperative to understand what terms are being searched for the most on search engines. Once you've analysed these terms, you can come up with the relevant content to write. Optimising SEO requires using the right keywords, adding links and using an appropriate meta-description. Using an SEO plugin such as Yoast can simplify this process if you're using a blog client like WordPress.
How to create a consistent blog schedule?
There's no one, true approach to formulating a consistent blog schedule. At the end of the day, it highly depends on who's in charge of writing and managing the Marketing blog. Planning the topics of the posts beforehand and briefing what they're going to be about helps. Writing the post before their planned date and then scheduling them helps with time management. Plan to promote your posts on the social media channels in between posts to keep your page active and running.
Insil is a boutique Australian Marketing Agency, dedicated to providing customers with a holistic approach to Design Thinking and Marketing Services.
If you're interested in generating more sales, increasing traffic and attracting higher quality leads, sign-up to receive a free, no-obligation strategy session TODAY.