Can you imagine a world without Facebook? Founded in 2004, the social media and Silicon Valley giant has revolutionised the way we interact with one another. What started off as a medium to engage with friends and family, has evolved into a platform for global communication. There's no denying the massive online power and control that Facebook has over the internet. Messaging, posting, sharing, purchasing and advertising are only a few services that the company offers today. It's difficult to imagine a world without Facebook, but given recent circumstances, that day may be approaching soon. What's going on between Facebook and Australia? Is this the beginning of the end? Let's find out.
Background:
On April 20th 2020, the Australian government consulted the Australian Competition and Consumer Commission (ACCC) to discuss a new law. The goal was to address power imbalances between Australian news companies and large digital platforms (Google & Facebook). After a series of drafts and considerations, the news media bargaining code was finally passed on Wednesday the 17th of February 2021. The next day, Facebook retaliated by banning Australian publishers and users from sharing or viewing news articles on its platform! The move sparked social media backlash by Australian consumers, news companies and politicians, citing Facebook's blatant 'abuse of power'. Global leaders also backed the Australian government to show support in this situation
Did Facebook do the right thing?
The media bargaining code seeks to force compensation from social media companies for sharing news content on their platforms. In short, social media companies like Google and Facebook would need to pay Australian news companies to share and publish their content. By actively retaliating within 24 hours, Facebook demonstrated their sheer power and dominance in the digital media world.
But is Facebook justified in its action?
81% of money spent on digital advertising in Australian media, goes to Google and Facebook. In 2020, Facebook generated approximately 5.1 billion free referrals to Australian news publishers, valuing an estimate of $407 million. Facebook made it clear that the value exchange between the company and publishers favours the latter. Publishers willingly choose to post news on the platform, allowing them to sell more, grow their audiences and increase ad revenue. Since news makes up a mere 4% of news feed content for users, Facebook's financial gain from this source is minimal.
"What the proposed law introduced in Australia fails to recognize is the fundamental nature of the relationship between our platform and publishers. Contrary to what some have suggested, Facebook does not steal news content. Publishers choose to share their stories on Facebook."

~Campbell Brown, Facebook's Vice President of global news partnerships
How will this affect us?
Facebook's move has had a significant impact on overall traffic generated by Australian news sites. Since the ban, total traffic from various platforms to Australian news sites fell by around 13% across the country.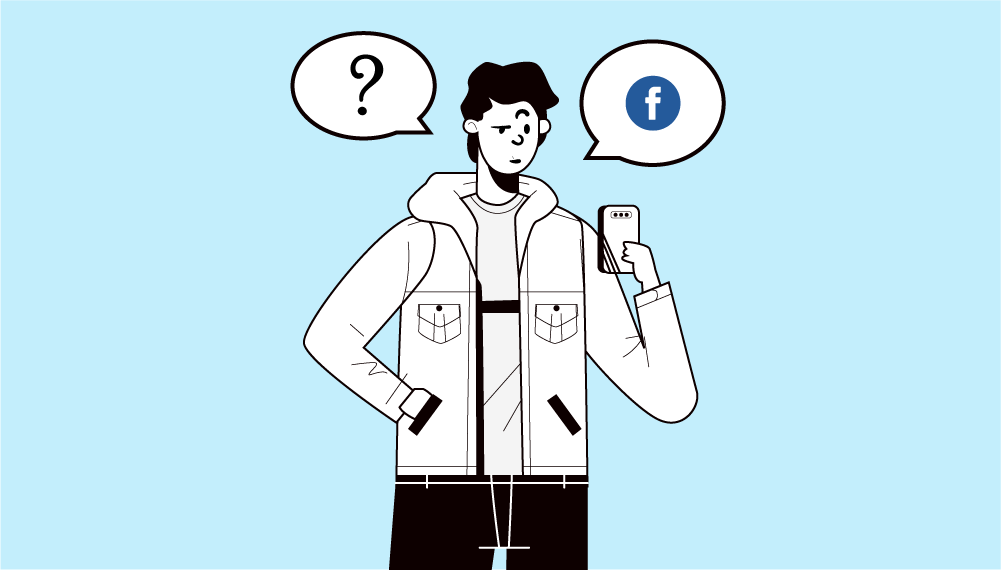 A world without Facebook is not a fun one to imagine. Here are some consequences we could potentially expect if the social media giant were to leave Australia:
Reduced targeted advertising: Nearly 90% of Facebook's revenue comes from paid digital advertising. It's a popular choice for advertising because of how companies can specifically identify and target consumers. Without Facebook, these companies won't be able to gather information and demographic data about consumers. While this does mean that consumers would have better privacy, the overall rate of advertising would significantly drop.


Rise in social media use for other apps: Without Facebook, there's a high chance that people will flock towards using other social media apps more than they currently do. Apps like Snapchat, Twitter, LinkedIn, TikTok and Instagram (which is owned by Facebook) could expect more users and online activity. As a result, advertising on these channels would also rise due to the increased user base.


Consumer frustration: Facebook has been around for more than 15 years, which is why it has a user base of billions today. We use it for event planning, page management, keeping up to date on news, and staying connected to our friends & family. A shutdown of this magnitude could possible spark frustration and complaints from consumer groups and companies because of the risky consequences. For many years, the Silicon Valley giant has dominated the digital world, and for good reason. Without it, it's not surprising to see public outrage and lobbying to revoke the decision because of how much we depend on it.
To wrap up…
Facebook stands as the cornerstone for social media. There's a reason it's one of the big five tech companies in the world, alongside Apple, Google and Microsoft. As mentioned before, a move away from Australia would likely hurt the country's people more than the company. All we can hope for now is for the situation to gradually better itself. If we can trust Facebook's words, a diplomatic approach towards the conflict can help ease this pressure.
What's happening with Facebook and Australia?
Australia's new media bargaining code was proposed to reduce power imbalances between digital giants (Google & Facebook), and Australian news companies. The code states that Facebook would need to pay Australian news companies in order to share their content. In response, Facebook has restricted Australian news companies from sharing or posting content on the platform. Consumers would also not be able to view or share any links as a result. This has caused speculation regarding the future of the social media giant in Australia. Could this be the beginning of the end?
Why did Facebook respond the way they did?
Facebook and its services help advertisers and Australian companies in a significant manner. Not only can these firms use targeted advertising, but using the platform helps them get more viewership, website visits and customers. As mentioned above, Facebook helped generate over 5 billion free referrals for news companies. The revenue and gain that the Silicon Valley giant receives from this is miniscule, so it's not going to harm them significantly. Facebook's response to the media bargaining code also included a mention of the launch of Facebook news. This feature is designed to allow news companies to participate, for which Facebook pays them a fee. This could very well be the right course of action in order to prevent complete withdrawal of services.
What would happen if Facebook leaves Australia?
Without Facebook, the rate of targeted advertising would significantly reduce in Australia. There could also be public frustration, panic and outrage in response. This is because of how dependent we all are as a society on Facebook and its services. We use the platform for event planning, blog management, sales, advertising and connecting with friends/family. A sudden change such as this would not go unnoticed by the people.
The consequences are as drastic as if Google were to leave. In case you missed it, check out our article on what would happen if the search engine giant leaves Australia.
Insil is a boutique Australian Marketing Agency, providing customers with a holistic approach to Design Thinking and Marketing Services. Are you interested in generating more sales, increasing traffic and attracting higher quality leads? Sign-up to receive a free, no-obligation strategy session TODAY.