On 4th of September 1998, Larry Page and Sergey Brin founded Google. Google. A platform designed to make everyone's lives easier on the internet. A search engine that allowed users to find anything and everything they wanted. Information, contacts, knowledge, news, images, and so on. Google has evolved significantly over the past 20 years, with Google Ads becoming its primary source of revenue. In 2019, a majority of Google's $162 billion revenue came from Google Ads.
In this article, we're going to outline what Google ads are, why they're beneficial, and how you can set up your Google Ads campaign in 7 easy steps. Head on below:
What are Google Ads?
Google Adwords is a form of paid advertising that allows you to reach people. Simple enough isn't it? Google Ads are one of the most effective ways to raise awareness about your brand, reach untapped audiences and grow your business. With nearly 4.4 billion people using Google, you can estimate the potential your ad would have if it were to be put up on Google. This is why over 2.9 million Marketing companies around the world use one or more of Google's Marketing services.
Google Ads can be of 3 main types. Each has its own benefits and drawbacks, so it really depends on what your goal is:
1. Search Ads
The poster child of Google, and the ultimate opportunity to showcase your brand. Google's search engine is its brand identity, it's what made Google…well, Google. Since most of Google users use the search engine to look for answers, this is a great place to set up an ad. Here's an example: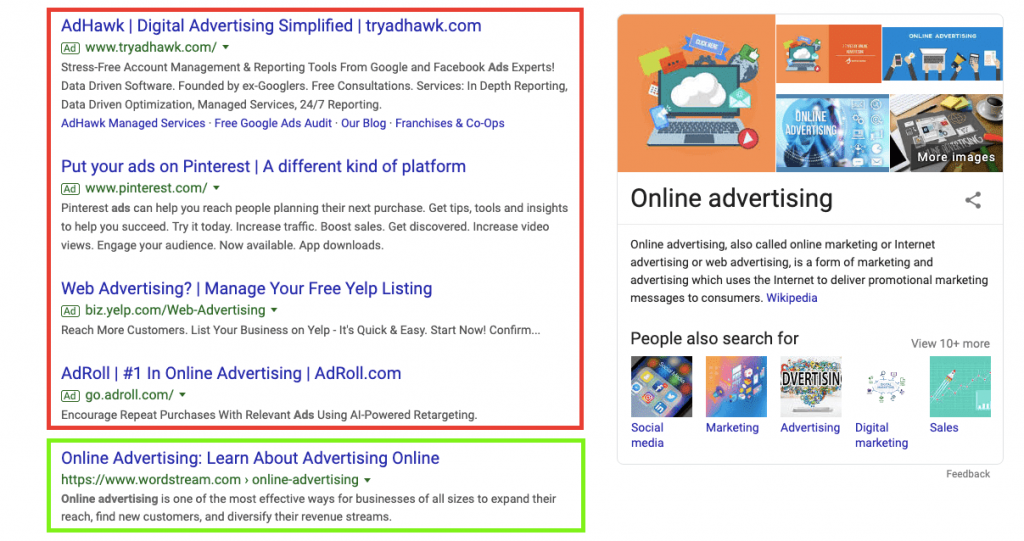 Typically, when you search for something and see the word 'ad', next to the url, you're looking at an ad. Search ads pop up on the search results page to attract the user's attention. Using the right keywords is crucial to ensure Google puts up your ad at the right time, at the right search. Search ads are ideal for companies with any budget, since the aggressiveness of the ad can be adjusted. This makes it a popular choice for the majority of businesses.
2. Display Ads
Google's display network allows you to reach people beyond the search engine feature, in the form of either text, video and image banners on various web pages. As users browse the internet and visit different sites, the banner will pop up to attract their attention. Something like this: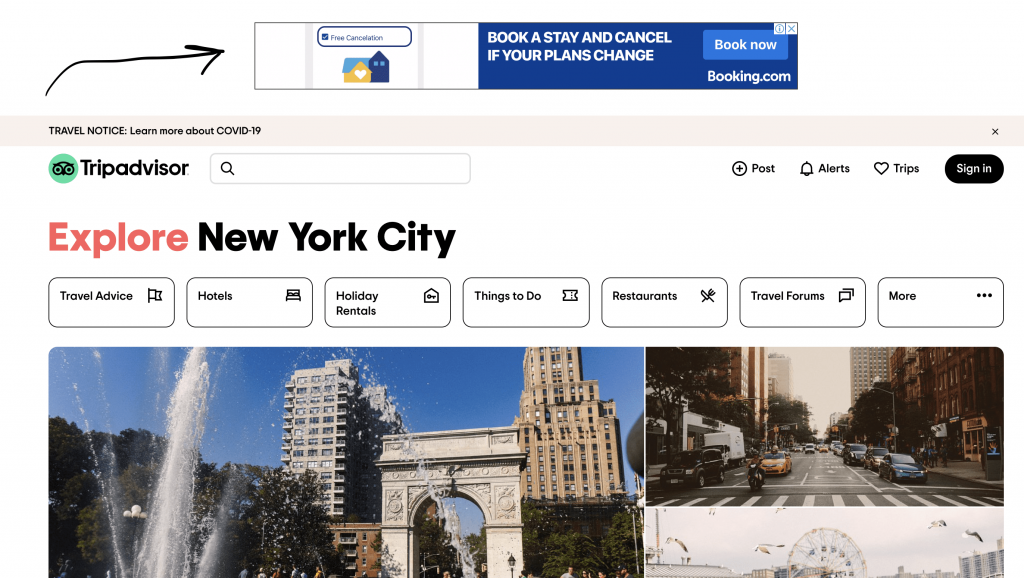 Planning a trip to New York? Don't be surprised if you come across a display ad by accommodation sites with stay options. That's the power of Google's Display Network. If your goal is to build or strengthen brand awareness, engage in remarketing or to specifically target certain audiences, display ads are for you.
3. YouTube Video Ads
This one you've probably seen, more than once. YouTube ads are essentially short video clips that play at the beginning of other videos, usually hard to skip or avoid. If you're looking for an ad that has personal interaction with a speaker, or visual appeal to it, this one's for you. Check out this short 1 minute clip of an ad by Monday.com.
Similar to display ads, video ads allow you to setup an easy call to action while having a short and sweet clip for viewers to watch. This is great for businesses looking to create commercial video content on YouTube, and who are more confident with video making and editing.
While there are more types of Google Ad campaigns designed for specific objectives, these 3 are the main types for those looking to get started.
Why you should advertise on Google:
That's all fine, but is it worth advertising on Google? Most definitely so! Here are some statistics that might convince you why you should be advertising on Google:
Google's search engine market share is more than 90%, with over 77,000 searches per second!
According to Google, advertisers can generate anywhere between $7-$8 for every $1 spent on Google Ads.
YouTube has nearly 2 billion active users each month.
There's no doubt that other channels for online advertising such as Facebook and Instagram are useful. However, they do not provide the same versatility that Google ads have, particularly with search ads. Given its gargantuan user base, Google provides a lucrative opportunity for companies to promote brand awareness, increase lead conversion and remarket to audiences.
Looking to start your own campaign? In this article, we're going to be focusing on Google Search Ads, simply because they're the most commonly used ad type and what works for most businesses. The Google search network is perfect for someone who is just getting started with a Google Campaign. Here are 4 easy steps you can follow to get started with your own Google Search Ads TODAY.
Step 1: Getting Started with a budget
Head over to the Google Ads homepage to begin. Once there, click on 'get started'. Ideally, you should have a fixed budget in mind before you start off with your Google Ad campaign. Having a budget range would help dictate how aggressively you want the ads to be put out. Once you're through the 'get started' page, Google Ads will ask you to set a budget. The page should look like this: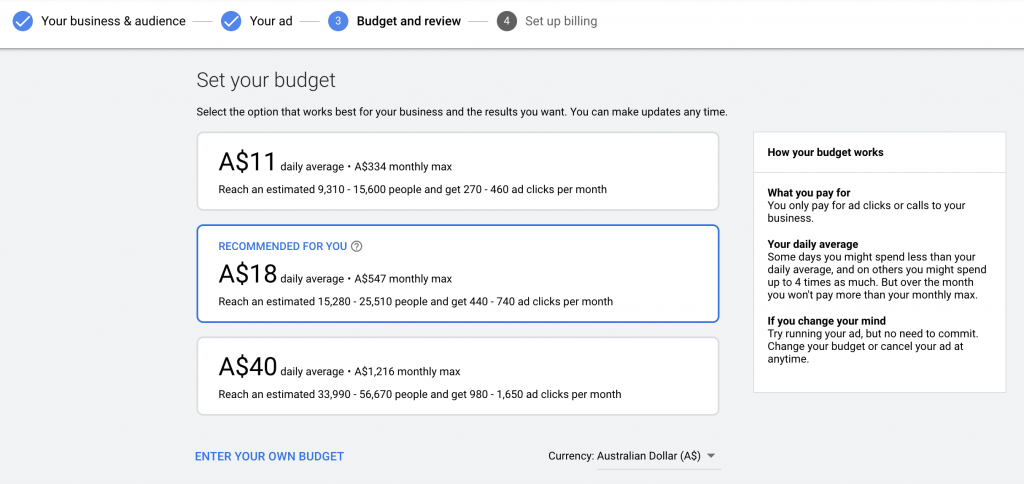 In case you're new to the whole online marketing thing and are unsure about your budget, not to worry. We've got you covered, and so does Google. As you can see on the page, Google has certain budget recommendations for your ad campaign. These budget ranges will vary from business to business, and are flexible. The estimated reach and number of clicks per month are mentioned beside each budget amount. So if you're unsure about how aggressive you want your ads to be, or if you're skeptical about spending too much, you can select the option that works best for you.
If you know what your budget is, even better. Just select the option you'd like, or enter your own custom budget according to your plan.
Step 2: Review your Campaign Settings
Once you've finalised your budget, Google will present a preview of what your ad could potentially look like. This review page is arguably the most important step of the process, because of the different elements involved. Your page should look like this: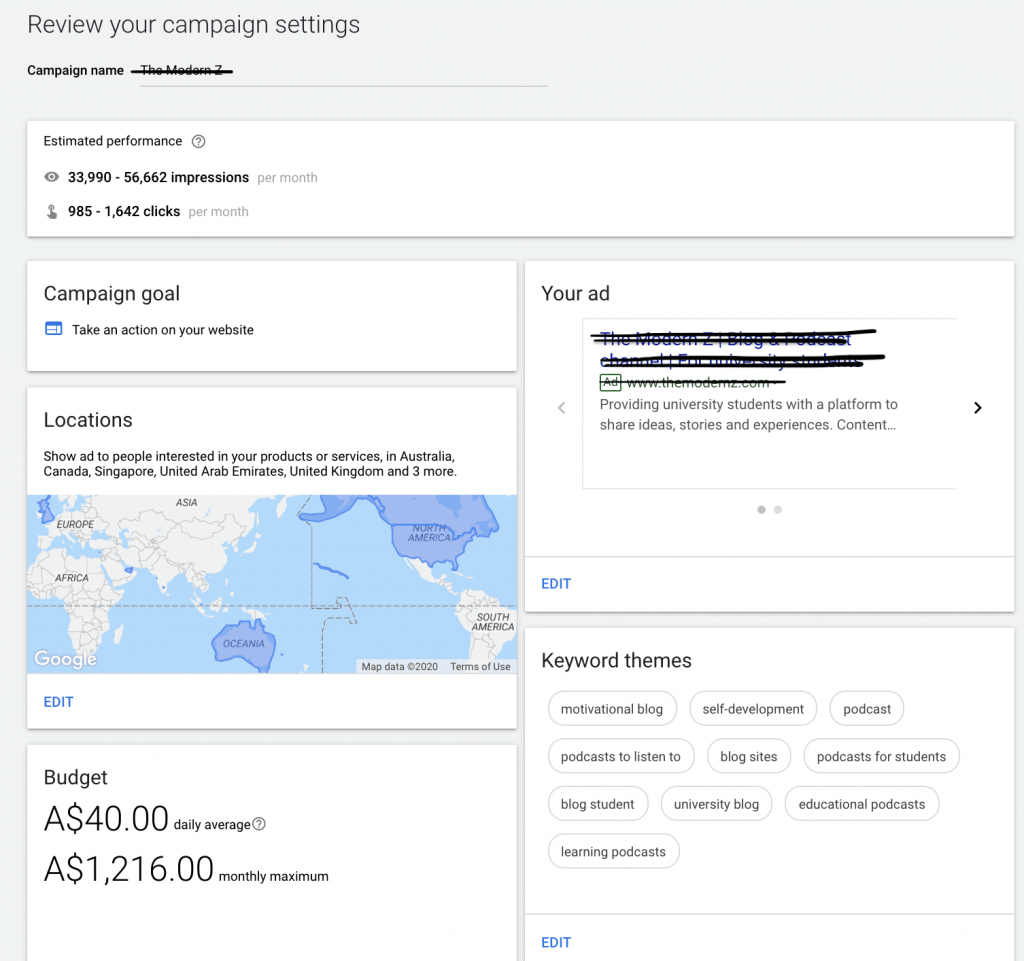 Once here, make the following changes as required by your business:
Location: This is where your ad will appear. If you're trying to target a specific segment of people, separated by location, this aspect is crucial. For example, if you're running a food truck service in Sydney, your ads to promote your brand must be showcased to the population in Sydney and inner New South Wales (NSW). No point having a person from Los Angeles seeing the ads.


Ad Preview: This can be adjusted based on your own preferences. This is essentially how your ad will look like in action. Here, you can edit the ad title, meta description of the link, and the site that users would be redirected to.


Keywords: The most crucial element of GoogleAds! Keywords are what will lead to your ad being found in the first place. For example, if you're running a Marketing company, you'd want your ad to reach companies or customers who are looking for a Marketing company. For this to work, you would need to enter the right keywords. Keywords such as 'Marketing companies, digital marketing firms, advertising and branding agencies' are some examples of what you may consider. Be sure to select keywords that people are actually searching, then set the right ones.

Step 3: Set up Billing and Final Details
Now that the heavy details are done, all you have to do is set up your billing account for the ads. Remember that Google Ads can be managed, changed and cancelled at any time, so there's no lock-in agreement. Once you've filled in your payment information, Google will submit the ad for review which usually takes 1-2 business days. After that, your ad is all set and ready to go live!
Step 4: Set up a conversion tracker
In order to reap the benefits from the steps mentioned above, you also need to set up a conversion tracker on your website. This is a powerful tool you can use to track your campaign's performance. Depending on what your goal is, a conversion can include a form submission, call made on a number, lead generation, sales or downloads, and more.
To set up a conversion tracker, head over to the Tools & Settings tab in your Google Ads homepage. From there, select 'Conversions' from the drop-down menu.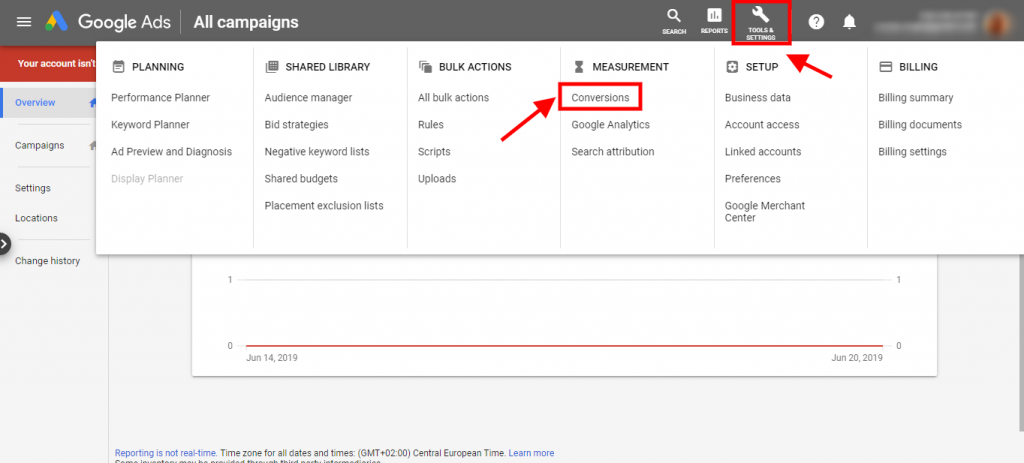 Then, click on '+Conversion' to create your first conversion. Once that's done, Google Ads will prompt a form submission to generate your unique HTML code for your webpage. Next, you will need to select the source of your conversion.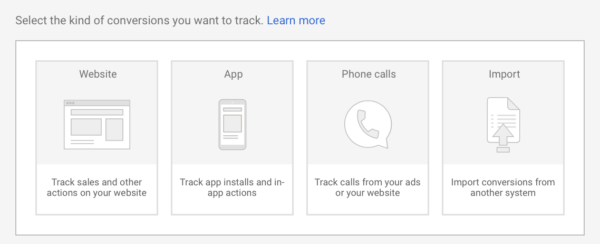 Website:
A website source is useful if your objective is to increase form submissions, page visits, newsletter sign-ups, online purchases or downloads. To get started, click on website, and then select the action you wish to track: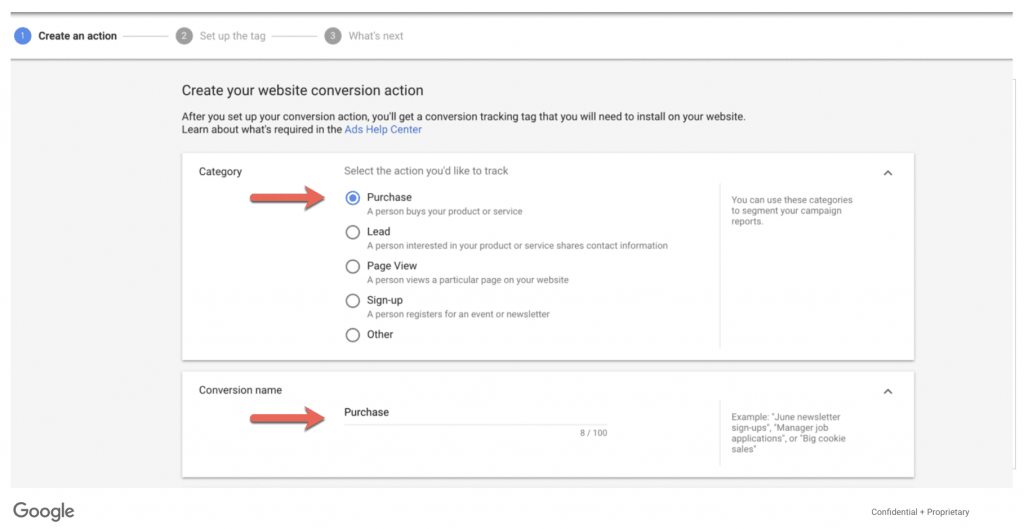 If your objective is to track the purchase of an item, select that. Otherwise, choose lead, page view, sign up, or other. Name your conversion next. Once that's done, you will have to add a specific value count for your action. For example, selecting 'one' conversion count for one purchase. You can customise this to your requirement. Save and continue, and your tracker should be set up.
Phone Call:
A phone call source is useful if you're looking to get customers to call the phone numbers on your site. To get started, select phone calls from the source selection pop-up, and then choose where you would like the conversion to take place. This can be using a number on your website, or even call extensions. Give them a name, and then assign a value to your phone call tracker: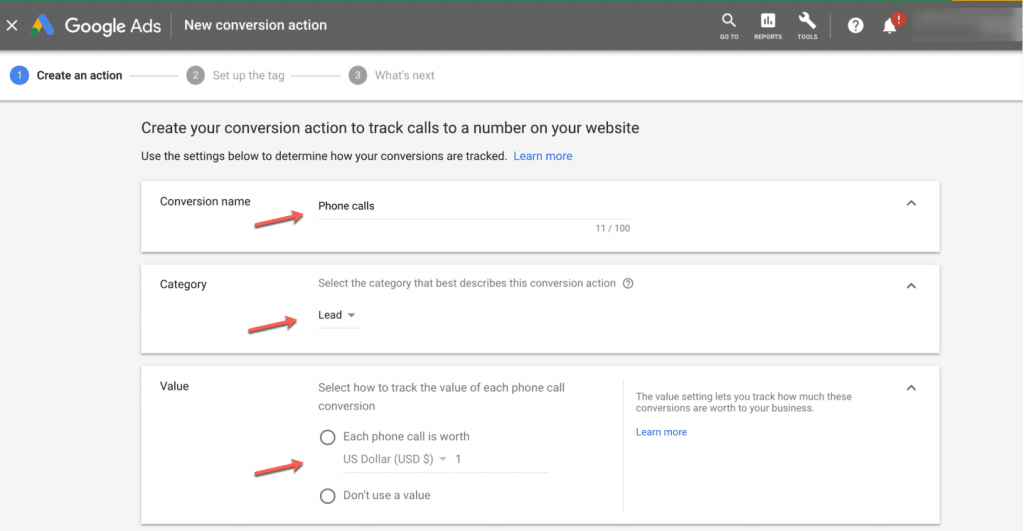 Here, you can choose the desired length of a phone call that is required to qualify as a conversion. For example, a 90 second call would be considered a conversion. After this, Google Ads will ask you to enter your choice of phone number, before providing you with a snippet for your tracker. Download the snippet and add it to your website. Your phone call conversions will begin from there.
Step 5: Using Google Analytics to view Performance
Google Analytics is an in-depth data viewing tool that allows you to assess the performance of your ad. Here, you can analyse metric reports such as who's visiting your website, where they're coming from, what their behaviour is and how many conversions you received.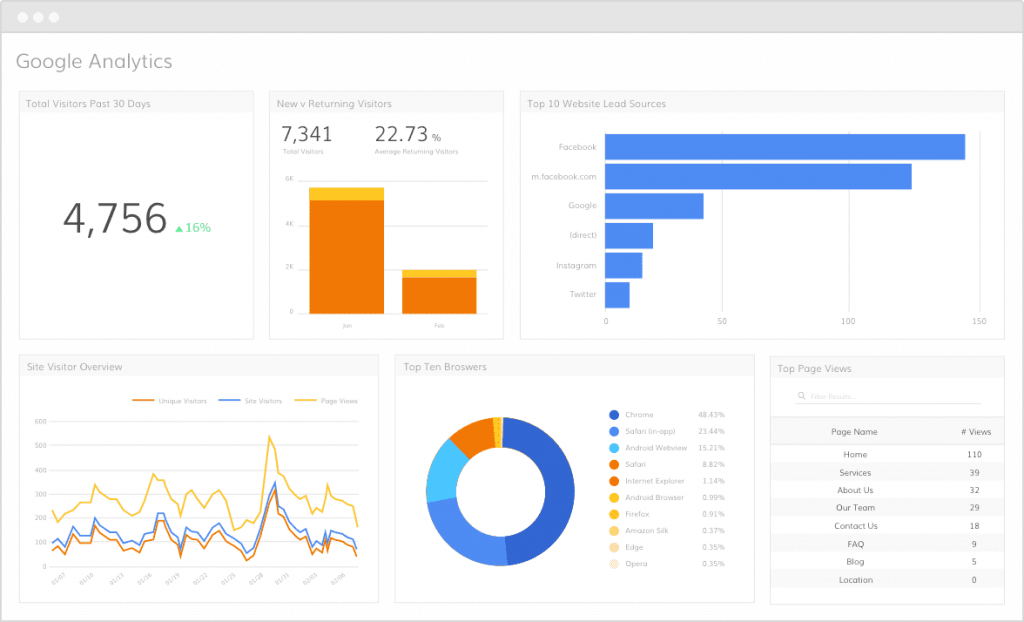 Google Analytics is a powerful tool that complements Google Ads, so use it wisely to monitor how your ad is performing. If your ad is not achieving the desired results, consider switching things up with budget, location, keywords or even campaign type. If necessary, maybe even consider using Facebook Ads as they have their own range of benefits. For more information on setting up a Facebook Ad campaign, check out our article here. 
Final Thoughts…
Google Search Ads are a great way to kick off your Google Ad campaign. They're easy, flexible and effective, allowing users to adjust according to their goals. Follow these 4 easy steps and see more results in no time!
---
Insil is a boutique Australian Marketing Agency, dedicated to providing customers with a holistic approach to Design Thinking and Marketing Services.
If you're interested in generating more sales, increasing traffic and attracting higher quality leads, sign-up to receive a free, no-obligation strategy session TODAY.
What are Google Search Ads?
Google Ads may be of a variety of types: Search, Display, Shopping and YouTube are the most popular ones. Search ads are pop up links that appear on Google's search engine when someone enters a search query. Since Google's search is its biggest service offering, search ads are a great opportunity to reach audiences who are using Google.
How much control do I have with Google Search Ads?
Google offers you significant control over the management of your ad. Firstly, you get to select your budget for the ad campaign. Starting at $9, you can go all the way up to a customary budget depending on how aggressive you'd like your campaign to be. The more you spend, the more people you reach. 

You also get to select your choice of location, i.e. where you want your ad to appear. This helps to ensure that your ad is reaching the right people at the right time. Once the ad is live, you can monitor performance using Google Analytics and see the success of your ad. If you're not happy, you can make changes or cancel anytime!
Are Google Search Ads better than Facebook Ads?
Both platforms offer powerful digital advertising solutions for businesses. Since Google and Facebook have a shared userbase of billions of people, they're both popular choices for advertisers. Google Search Ads offer more opportunity to be reachable through search, helping you target a more segmented audience that goes beyond simple demographics. 

Often at times, businesses use a combination of Google Ads and Facebook Ads to see results. For more information on starting your own Facebook Ad campaign, check out our article here.