Here we are, 2021 slowly coming to an end. It's safe to say that numerous industries are still recovering from the effects of the pandemic. 2020 and 2021 were spent getting accustomed to finding a way to keep business processes going during the lockdown. Working from home because of COVID-19's effects and lockdowns became essential for companies. While it hasn't been the easiest year for Retailers and Marketers, the trusty retail calendar still remains to be the cornerstone of our plans heading ahead. Embracing a fresh, new mindset moving forward, here's Insil's 2022 Retail Calendar with all the important dates you need to keep in mind. Check out some of our interesting Marketing ideas for inspiration to help you with your Marketing campaigns entering 2022.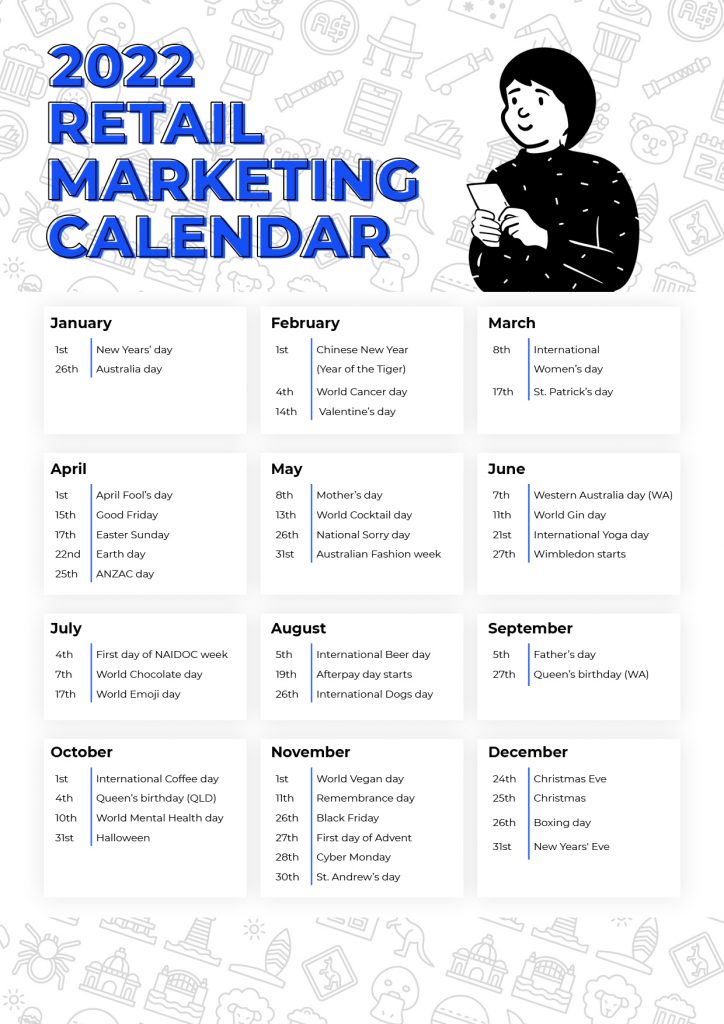 Like what you see?
Download a PDF version of our 2022 calendar to print, read offline, or share with your friends, family and colleagues!
January: A Fresh Start
Key calendar dates:
1st Jan: New Years' Day: Extent the holiday festivities from December into the new year. Boxing day sale and special promos will keep customers busy as we enter 2022.

26th Jan: Australia Day: Celebrate Australia's birthday by doing something special for your customers. A classic Aussie BBQ with sausage sizzles and hamburgers is a direct nod to the country's culture and traditions.
Marketing example: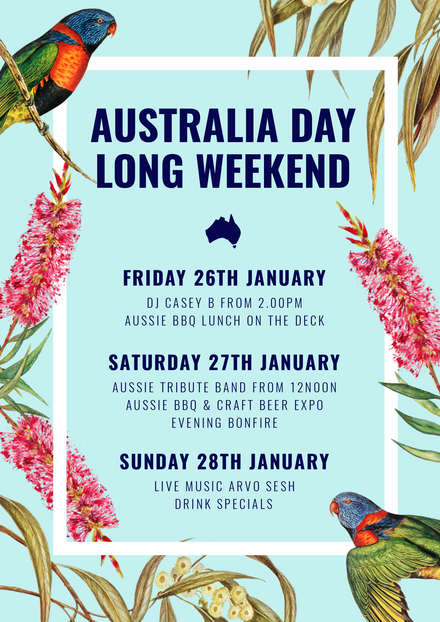 Retail industries of various kinds can utilise Australia day for their Marketing campaigns. Whether you're in hospitality, retail or any other service area, add a national twist to your event for better results.
February: Spread the word of romance!
Key calendar dates:
1st Feb: Chinese New Year (Year of the Tiger): Celebrate the start of the new lunar retail calendar on the first day of the month. This is a great opportunity to encourage diversity and cultural awareness with your content for your international audience.

4th Feb: World Cancer day: Raise awareness for cancer patients with a heartfelt and empathetic charity event. Fundraising activities and charitable donations can be used here to contribute to the brave cancer patients out there.

14th Feb: Valentine's day: Celebrate the most romantic day of the year with creative ideas for gifts. Attract individuals and couples with lucrative promos such as buy one-get one free, discounts and offers.
Marketing example: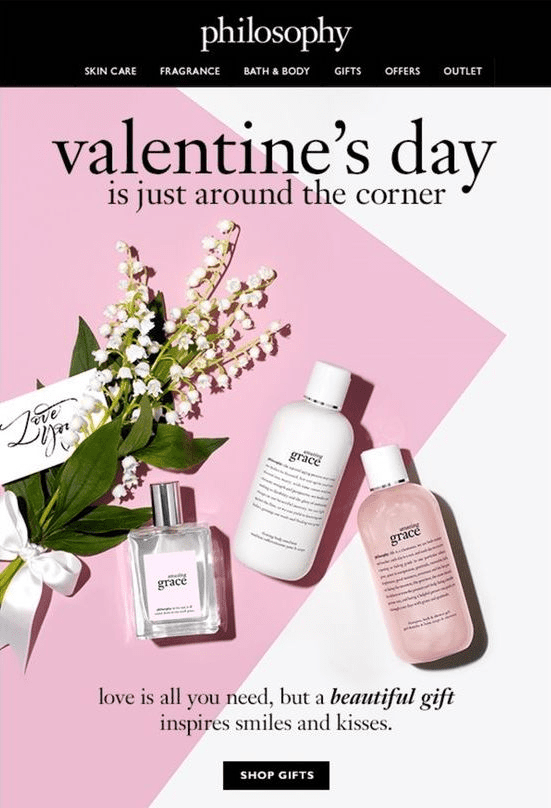 Valentine's day is a great opportunity to engage with your customers through the message of love. Utilise gift hampers, discounts and promos to increase customer retention as well as acquisition.
March: St. Patrick's Special
Key calendar dates:
8th March: International Women's day: Implement something creative to celebrate all the incredible women in our lives. If you specialise in women's products, clothing or accessories, offer special deals to switch things up.

17th March: St. Patrick's Day: Celebrate the traditional Irish festivity of St. Patrick's day by adding a shade of green to your media. Exclusive promos and discounts, subscription services or new products on the menu will bring in more customers. Hopefully the 4-leaved clover brings you some luck!
Marketing example: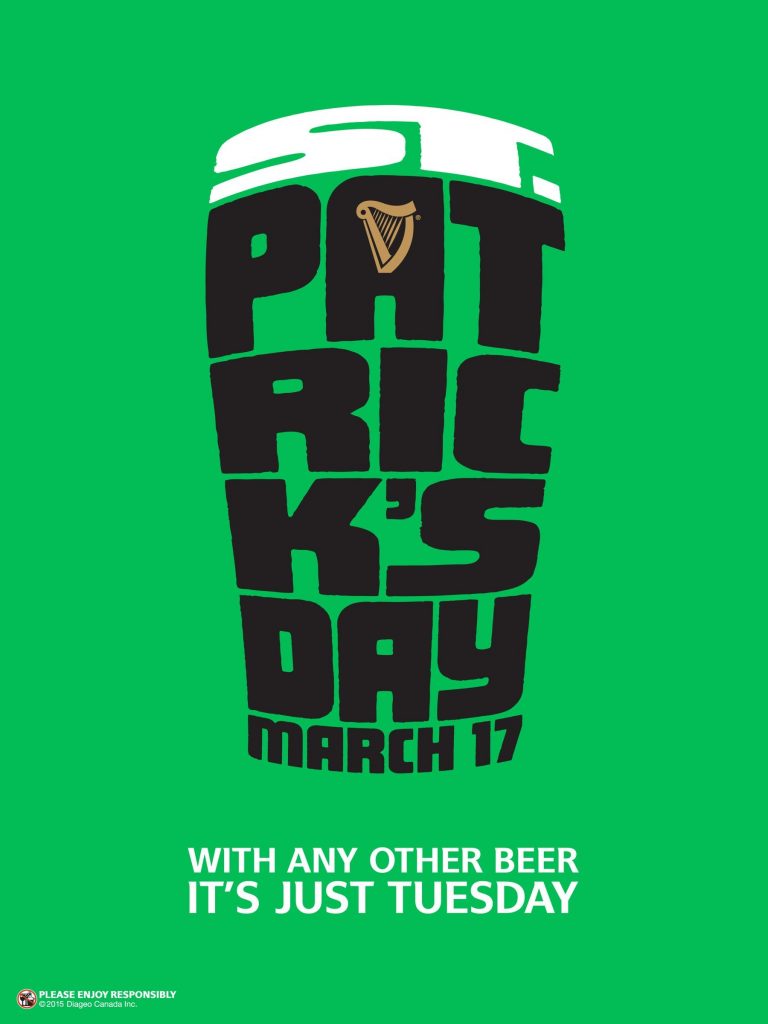 St. Patrick's day on the retail calendar is a great opportunity for bars and restaurants. Offer a new brew of Irish beer, or a meal & drink combo for your customers to keep the tap flowing.
April: Easter eggs-citement
Key calendar dates:
1st April: April Fool's day: Throw in a cheeky prank or two with your audience on social media. Any way to keep the engagement going online through a little trivia game, video or a post will keep the metrics up and running.

15th April: Good Friday: Kick off the Easter feeling with a Good Friday special appreciation post. With Easter coming up on the Sunday, this is a great opportunity to organise a weekend special deal.

17th April: Easter Sunday: Utilise the weekend for a fun-filled, family themed event for your customers. Whether it's a brunch special Sunday, or an online click & collect/delivery care package. Incorporating aspects of Easter such as the Easter bunny, eggs and colours will keep it fun and light hearted. Alternatively, you can also use this time to sneak in a 3-day discount period for shoppers to enjoy.

22nd April: Earth Day: Join the annual Earth day event to demonstrate support for environmental protection across our incredible planet. This is a good opportunity to have a meat-free special menu or item, Earth day merchandise and trivia for prizes.

25th April: ANZAC Day: Pay your respects on the national day of remembrance in Australia and New Zealand. Join in commemorating all Australians and New Zealanders who served and died in all wars, conflicts, and peacekeeping operations. Introduce a special weekend menu option, public holiday takeaway promos or exclusive discounts for veterans.
Marketing example: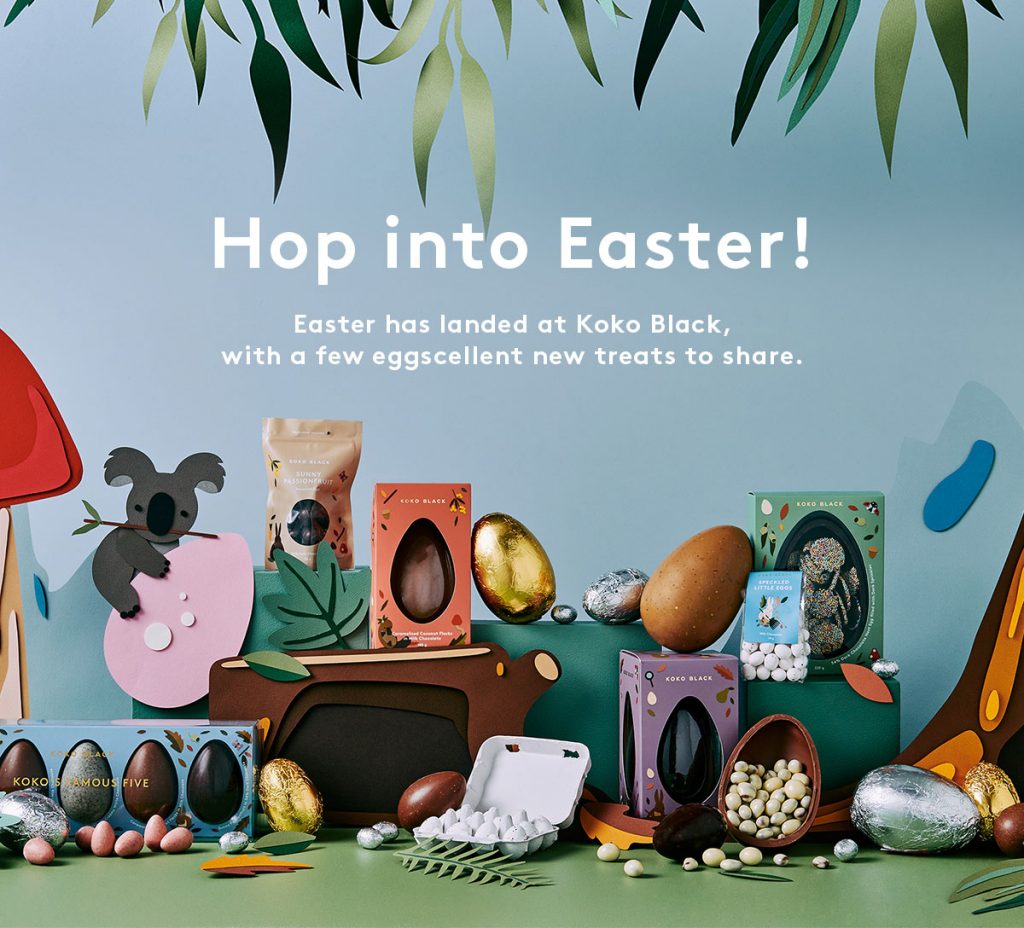 Keep in mind that many families may choose to spend their Easter at home. Adding a mix of activities to do in person as well as at home is key here to ensure customer satisfaction.
May: Treat mum to some fine bevvies!
Key calendar dates:
8th May: Mother's day: Celebrate the amazing mother's out there by introducing something special in your product/service line. Special discounts on gift cards appeal to anyone buying gifts for their mums. If combined with the next key date, you can expect a plethora of ideas!

13th May: World Cocktail day: Combine mother's day with world cocktail day by introducing 1-2 new cocktail options if appropriate. Furthermore, you can add a special buy one get one promo for your restaurant.

26th May: National Sorry day: Raise awareness for the importance of making an apology on mental health and well-being. Events like these are great opportunities to display your concern for the community.

31st May: Australian Fashion Week begins: Kick off the nation's premier fashion event, hosted by Afterpay that draws international crowd. During this time, editors, buyers, designers, models and influencers will all flock to Sydney for this iconic event for fashion shows and exhibitions. Deals on hair and makeup cosmetics, fashion garments, online ordering, and clothing accessories can be offered to join in on the fun. It's a great opportunity to promote established Australian brands and emerging talent to show off their collections.
Marketing example:
Or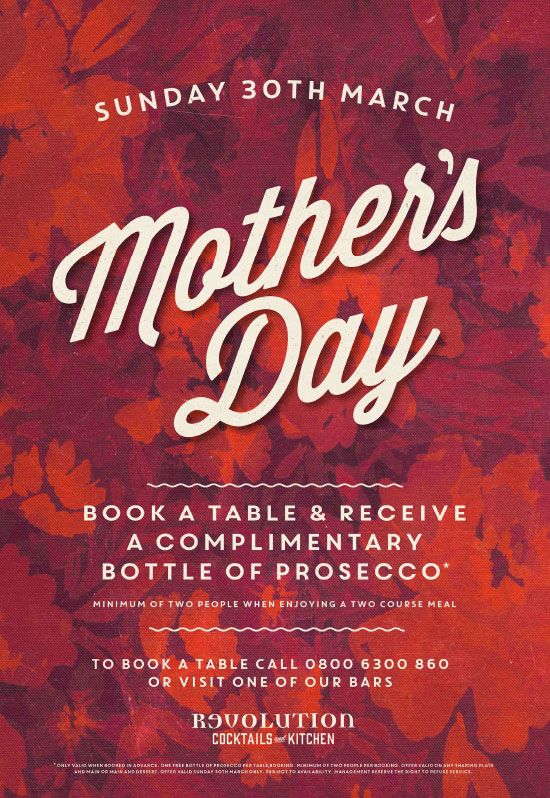 Demonstrate your love and care for all the cool mums out there by offering something special. It'll pay off in the long term!
June: Swimsuits in, Sweaters out!
Key calendar dates:
6th June: Western Australia day (WA): Join in commemorating the founding of the Swan River Colony in 1829 if you're based in WA. A cultural themed event works well here.

11th June: World Gin day: As winter begins, introduce a unique offer and raise a glass for all the Gin enthusiasts out there. Whether it's a new cocktail, an exquisite Gin tasting or a complimentary glass, play around with your service offerings for something special.

21st June: International Yoga day: Spread the message of Yoga to promote mental and physical well-being to help deal with stressful times. This Yoga day, organise a Yoga event for your customers to relax and rejuvenate to take a break from the busyness of work and the pandemic. An effort to reduce stress, anxiety while improving flexibility and health will not go unnoticed.

27th June: Wimbledon starts: Kick off the most prestigious tennis tournament in 2022 with frequent events streaming big matches with fan favourite players. Combine tennis games with beer & burger combos, special drinks and musical nights for customers to vibe to.
Marketing example:
Or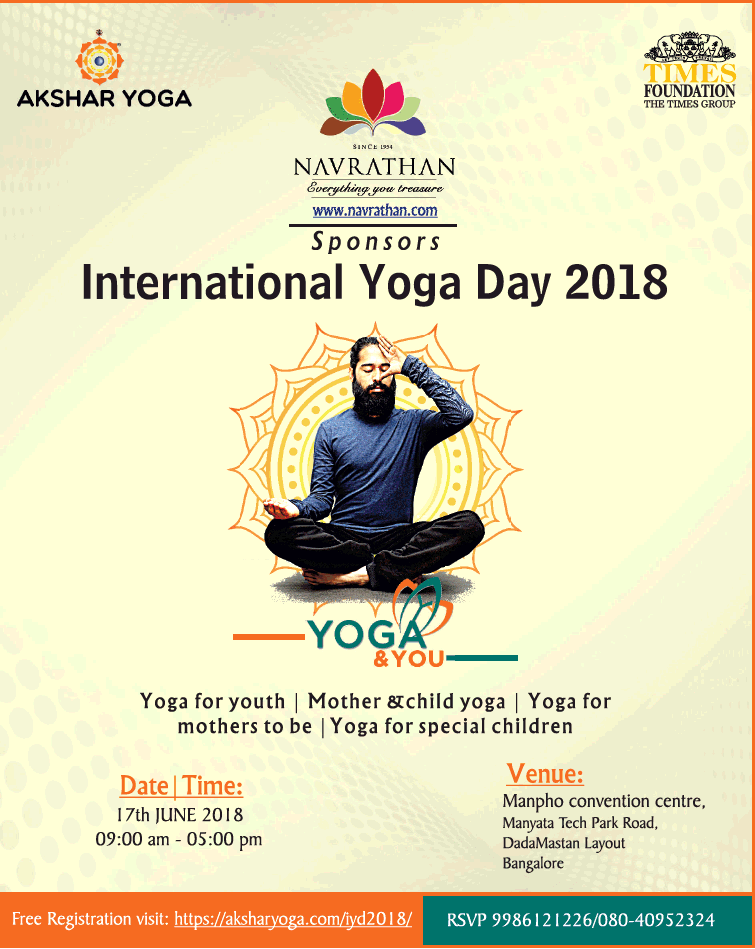 Everyone likes to switch things up from time to time. Gin tasting exudes elegance and can attract a largely professional, wealthy crowd to your event. Secondly, the growing trend of Yoga and well-being makes Yoga day a great opportunity to jump on board and get into it!
July: Peak Winter fun!
Key calendar dates:
4th July: First day of NAIDOC week: Celebrate the National Aborigines and Islanders Day Observance Committee this 4th of July of the retail calendar. Showcase your commitment towards inclusion and diversity, improving your brand image and bringing in more customers through culture.

7th July: World Chocolate day: Join in celebrating the love for chocolate all around the world on chocolate day. Try an exquisite chocolate tasting event, or some playful trivia with a chocolate hamper as a prize. Complimentary little chocolate treats to kids who visit can do the job as well.

17th July: World Emoji day: Indulge in some playful emoji fun on your social media channels. Ask customers online what their favourite emoji is, or organise an easy crossword or game challenge involving emojis of sorts. Anything to keep the engagement up and running.
Marketing example:

Organise an event during NAIDOC week with garden games, musical performances, art & craft and giveaways. Good opportunity to take advantage of the cold weather outside with some hot bevvies and maybe even a bonfire.
August: Afterpay extravaganza!
Key calendar dates:
5th August: International Beer day: Be a part of the global celebration of beer across breweries, pubs and restaurants around the world. Add 1-2 new brews or special combo deals to bring more customers in and join the fun.

19th August: Afterpay day starts: Afterpay day 2021 kicked off on Thursday August 19th, offering Aussies upto 70% off top retailers online as well as in store. Things likely won't be too different in 2022, so stay tuned for some exciting new deals coming up for customers. Utilise this period and make the most of it for your business.

26th August: International Dog's day: Celebrate the love for dogs of all shapes, sizes and breeds. This is a great opportunity to do something outdoors with the theme of 'take your dog out'. Dog-based games and competitions for prizes for dogs can also work quite well.
Marketing example: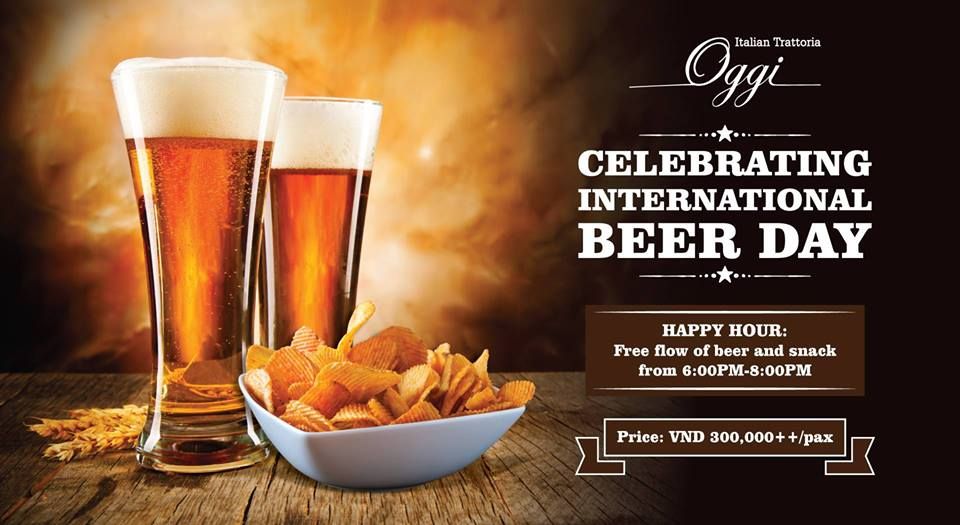 Or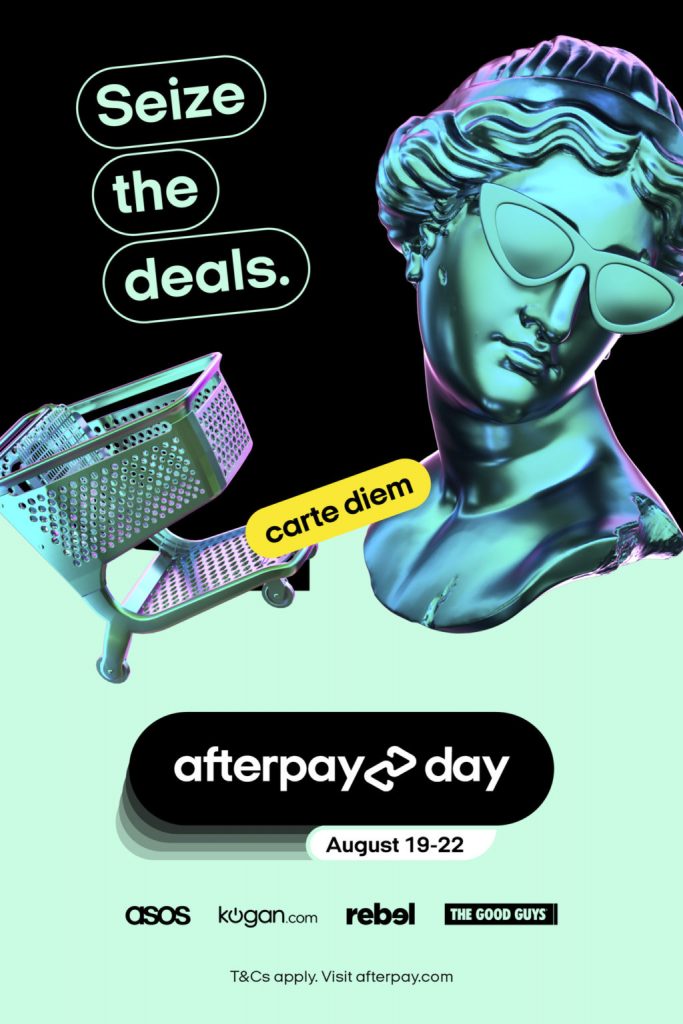 Everyone loves sale periods, especially when they appear on a retail calendar. Afterpay day period would mean more people would be incentivised to shop. Make sure you get on the Marketing train quickly before your competitors.
September: Special time for dad
Key calendar dates:
5th September: Father's day: Do something innovative and inclusive for all the loving and caring fathers out there. Either a special event for the men, or a family-friendly brunch themed idea. Anything that allows people to treat their dads or get them a gift can do wonders.

27th September: Queen's birthday (WA): Celebrate the Queen's birthday if you reside in Western Australia. The public holiday can be approached with takeaway or stay-at-home friendly options.
Marketing example: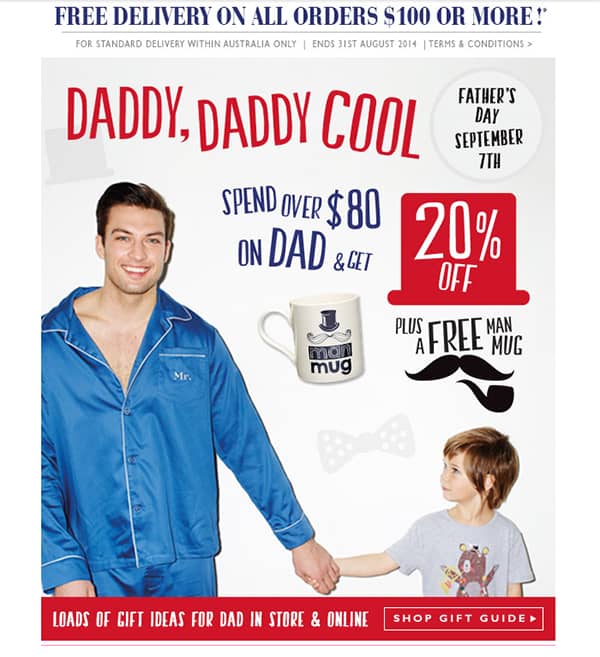 A complimentary gift or promo for your customers who are fathers will help a great deal with keeping them with you in the future.
October: Halloween scares!
Key calendar dates:
1st October: International Coffee day: International Coffee day must be celebrated by Australians all across the country, given our love for the beverage. Treat your customers with a coffee voucher, or a promo to add in a complimentary coffee with a croissant, muffin or sandwich purchase. For the love of Flat Whites!

4th October: Queen's birthday (QLD): Celebrate the Queen's birthday if you reside in Queensland. Anything online to reach people during the public holiday can be appropriate here.

10th October: World Mental Health day: Raise awareness for Mental Health on 10th October of the retail calendar. This is a great opportunity to organise a seminar, a guest speaker or a program to discuss some issues involving mental health, as well as success stories from people suffering from issues such as anxiety and depression.

31st October: Halloween: Add a creepy, eerie theme to your service offerings. Introducing Halloween exclusive merchandise, or adding references to pop culture media, movies and music can help. You can also organise a special Halloween dress up costume party, with prizes for winners. This will appeal to people of all age groups.
Marketing example: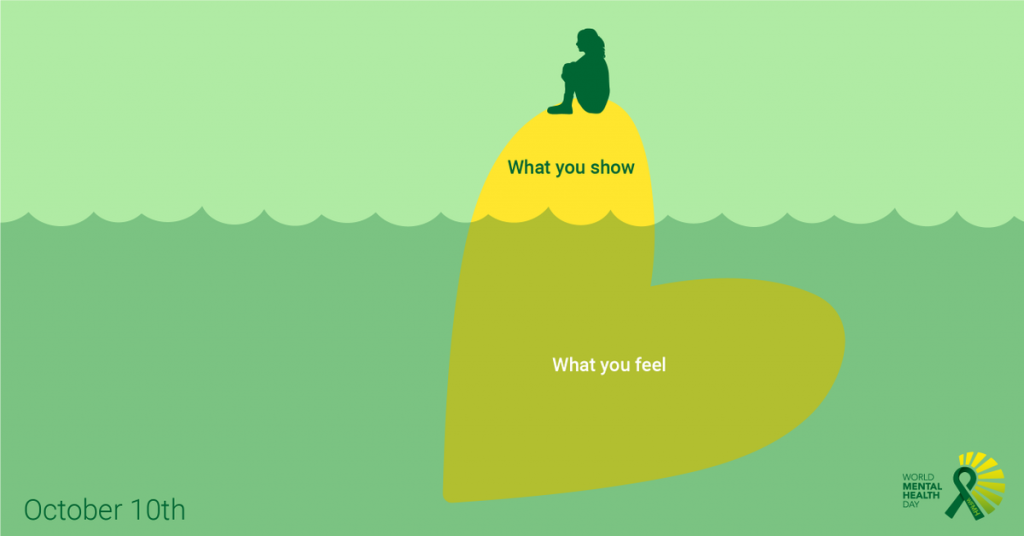 Or
Be playful with it to show that you and your business are not afraid to have some fun!
November: Summer approaching!
Key calendar dates:
1st November: World Vegan day: Join vegans around the world to celebrate the benefits of veganism for humans and the natural environment. Set up stalls to raise awareness, host vegan potlucks, plant trees and offer a new vegan menu to entice customers.

11th November: Remembrance day: Join in commemorating the war veterans who served at the line of duty. Discounts and promos along with a social media post to raise awareness is recommended.

25th November: Black Friday: Kick off the massive bumper sale of Black Friday by inviting customers with special deals and offers. Remember that every major retailer will be capitalising on this the sooner you act, the better! Discounts of upto 40-50% can be utilised with rewards for loyalty customers if appropriate.

27th November: First Day of Advent: Celebrate the first day of the Advent seasons where Christians prepare for the celebration that commemorates the birth of Jesus Christ. This is a great way to prepare some of the festivities coming up with Christmas in December

28th November: Cyber Monday: Continue the sale fever through the weekend to Cyber Monday. Include new deals only available online to increase e-commerce activity and website traffic. Secondly, online ads and campaigns will be highly beneficial here, so make the most of it!

30th November: St. Andrew's day: Celebrate the feast of Andrew the Apostle on St. Andrew's day. This is a great opportunity to show cultural awareness for your audience with a special themed event or culinary options at your establishment.
Marketing example: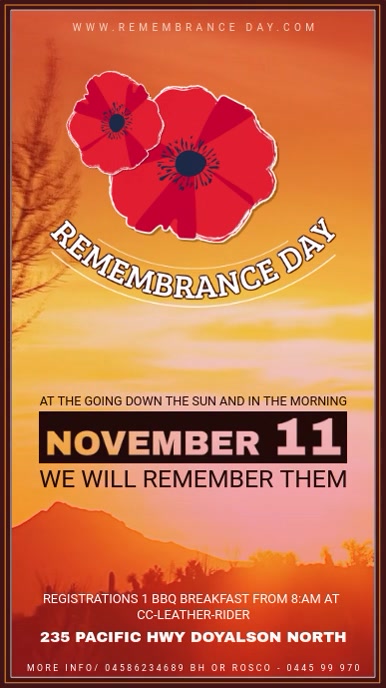 Or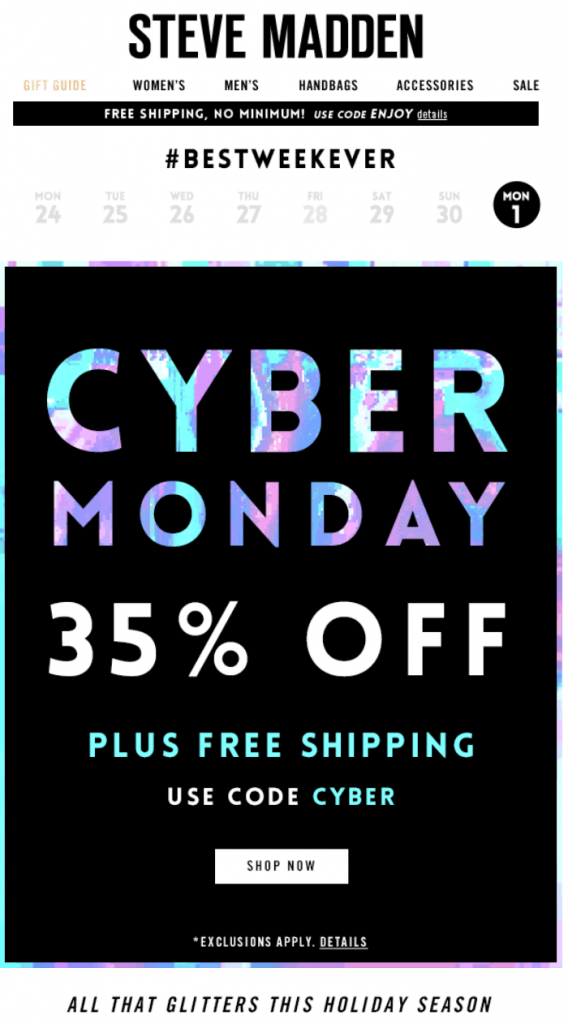 December: T'is the Season!
Key calendar dates:
24th Dec: Christmas Eve: Plan beforehand as we approach Christmas. Customers will be expecting an end of the year sale so brace yourself for that. Busy days ahead!

25th Dec: Christmas Day: Celebrate the religious and cultural celebration of Jesus Christ's birthday all across the world. Christmas special deals, promos, events and activities should be implemented here so make the most out of this time. Gift purchasing will peak, and social media channels will be bustling. Expect a good amount of sales traffic taking place here during this holiday period.

26th Dec: Boxing Day: The biggest sale of the year is here so offer up something special for new as well as existing customer groups. Fuel the shopping frenzy with blockbuster sales, discounts, promos and deals to bring customers in throughout the day. For restaurants, complimentary deals on drinks, as well as special offers for large group bookings can be used here. Free shipping for online deliveries is also a great way to keep online activity busy.

31st Dec: New Year's Eve: Prepare to wrap up the year with an extended Boxing day sale. Not all retailers will be doing this so you can separate yourself by surprising your customers. Doing so will help create a buffer in financial progress, since sales tend to drop as January comes by. Furthermore, any excess stock can also be sold off to start the new year afresh.
Marketing example: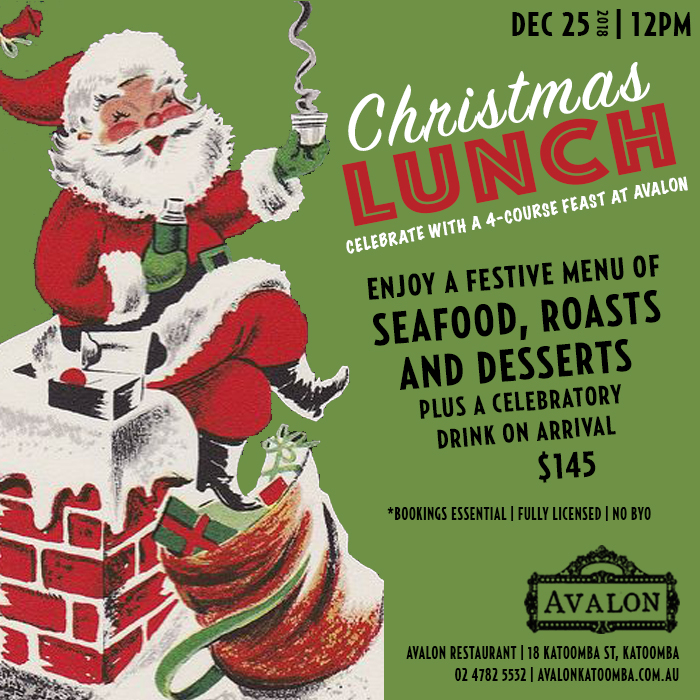 Or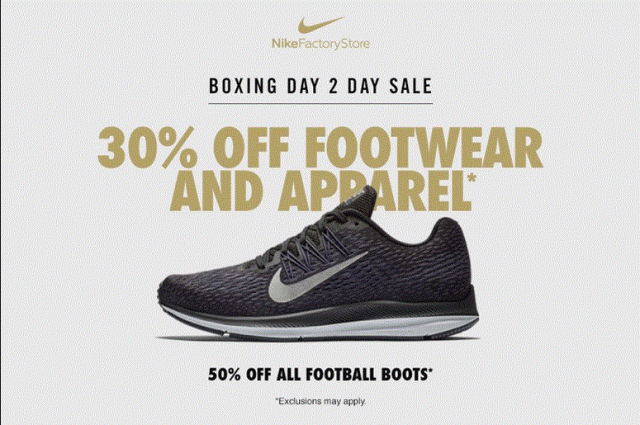 Final thoughts…
And that's a wrap! We hope that our 2022 edition of the retail calendar will help you navigate through the year with all the key dates to look out for. Increase your profits and financial performance by making the most of occasions throughout the year. Furthermore, draw out some inspiration from the Marketing examples showcased above and plan out your year in grand style!
Which key retail calendar 2022 dates do you wait for in your Marketing each year? Let us know by sharing some of your most effective campaigns in the comments below.
In case you missed it…
Download a PDF version of our 2022 calendar to print, read offline, or share with your friends, family and colleagues!
Insil is a boutique Australian Marketing Agency, providing customers with a holistic approach to Design Thinking and Marketing Services.
If you're interested in generating more sales, increasing traffic and attracting higher quality leads, sign-up to receive a free, no-obligation strategy session TODAY.