What is content marketing?
The primary objective of content marketing is to create useful, interesting content for a specific target audience, build trust and develop brand loyalty over time. This is one of the main factors as to why it ranks as the top most effective digital marketing investment in the U.S. as per the State of theCreator Economy report.
For example, according to NewsCred Insights, companies that produce original, high quality content are able to engage their audience more effectively – and manage to attain higher levels of brand recognition.
This explains why 39% of companies have increased their investment in content marketing in recent times. Forrester also reports that nearly 10$ billion was spent on creating quality content in the U.S. in 2016 alone, with global spending on content marketing estimated to rise to $300 billion by the end of 2019.
With these statistics, it's natural for businesses to wonder how exactly content marketing can benefit them. Here's everything you need to know about content marketing and the wonders it can do for your business if done right.
Why You Need To Invest In Content Marketing
In today's digital marketing sphere, building trust with consumers is incredibly important as it has a definite impact on brand reputation and recognition.
Compelling and engaging content can help customers distinguish your business from a pool of competitors. It can also allow your business to attract new leads and reach a wider audience.
Creating and marketing relevant, and highly informative content through specific channels ensures that your customers, whether existing or potential, get to know about your brand, your products, and why they should trust you.
Some of the most popular channels include:
Blog posts: Blog posts are the best way to drive organic traffic to your site, and share your knowledge via a trusted voice. With regular blogging, businesses can even become the most trusted voice in the industry and effectively achieve a strong brand reputation and boost sales. For example, HubSpot reported that marketers who prioritize blogging efforts are 13 times more likely to see an increase in ROI.

Infographics: Infographics employ visual tactics to attract the audience and keep them interested long enough to earn trust and loyalty amongst consumers. Infographics are also important as they help site visitors visualize the idea/product you are selling. This explains why 32% of marketers believe that visuals are an important part of their content.

Ebooks and whitepapers: Ebooks and whitepapers help brands build trust and authority in their niche through the use of research and statistics. This allows the audience to educate themselves about specific products or services, and gain trust in the brand.

Imagery: Imagery isn't as powerful as it used to be given the rise of video – however, in saying that it still is an extremely powerful content medium and if used properly can drastically help generate more traffic!

Videography: Videos are obviously the most popular medium for people to absorb content, it's so crucial to ensure you add video to as many platforms as you possibly can. You've got on average 7 second to impress someone on social media so i'm sure you can see why video is the best option here!

Gifs: Are great, they're short, to the point and often times small & light (Important for SEO and SERP rankings!) Checkout our example below, Im sure you've seen tonnes of these, and for good reason!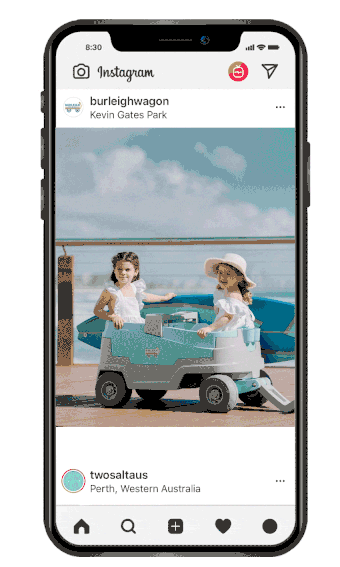 Inbound Marketing and Content
Quality content helps you attract the right kind of audience via inbound marketing.
Inbound marketing combines various techniques to generate a buyer focused business sales funnel. This is done with the help of various digital technology channels to capture the buyer's interest, and build a sustained relationship with them over time.
Blogging, as mentioned above, is one of the most useful ways to generate content that caters to the ideal buyer's wants and desires. It is the core channel of content marketing, and thus fundamental to inbound marketing.
The beauty of blogging is that it not only introduces the product or service to the consumer, but it also allows the company to educate the audience, and position themselves as experts in the industry.
What's more, quality content produced via blogging allows companies to convince leads to convert into customers, thereby increasing sales. For example, according to the Content Marketing Institute, 61% of online consumers in the US reported that they are more likely to make a purchase after reading a blog recommendation.
Content Marketing and SEO
From the moment you open your browser and type a keyword or phrase into Google, the search engine is working to help you find the most relevant information.
With numerous algorithm updates, Google is now able to distinguish quality content from other spam links. As such, it automatically positions such links at the top of the SERPs.
With constant changes in the search engine algorithm, it is difficult to attract consistent traffic and drive profitable customer action. But as long as companies create relevant, up to date content that is interesting and original, their web pages will rank higher, and stay on the top for longer.
This also explains why, according to Forbes, SEO without content marketing is like a body without a soul. In fact, companies that engage in consistent blogging practices have an average of 434% more pages indexed by search engines, compared to those who don't blog at all.
With more content, your site automatically has more pages for the search engine to index, and show to the target audience. Though more pages do not always result in higher traffic, creating blogs on different topics and using relevant keywords can certainly help companies achieve more visibility.
Lead Generation Through Content
Content marketing is the most effective technique for lead generation; 93% of B2B companies say that content marketing generates more leads than traditional marketing techniques. Notably prospecting with an email campaign that has content that is both high quality and highly relevant tends to yield great results!
It's no secret that content marketing takes a considerable amount of time to yield results. Yet creating quality content can help attract traffic in the long run, and generate vital new leads.
Nevertheless, according to the 2019 Social Media Marketing Industry Report, more than 81% of marketers said that they experienced an increase in traffic by spending just 6 hours per week curating their social media content. Developing a marketing plan that accounts for this can greatly benefit the results generated through your content marketing strategy.
The importance of content marketing can be further identified by looking at the surge in ROI over time. According to the Content Marketing Institute, for every dollar spent, content marketing produces 3 times as many leads as paid search ads.
What's more, according to a study by Kapost that compared paid search ads with content marketing, the latter was found to have lower initial costs and more long term benefits. With time, content marketing builds its own momentum while paid search ads need a continuous flow of cash to keep getting results.
The real list of reasons why all modern businesses should invest in content marketing is practically endless – content marketing has proven time and again to be the number one way of building a strong online presence and reputation.
There are countless other ways to derive temporary traffic and leads, however content marketing ensures long term benefits and a rise in return on investment over time.

As always feel free to contact us with any questions as to how content marketing could help you!
Contact us!