No conversation about technology, social media, e-commerce or the internet would be complete without mentioning at least one of the 5 big tech companies. The 5 being: Apple, Google, Facebook, Amazon and Microsoft. Any news involving these companies spreads to the rest of the world within minutes, if not seconds. Recently, Apple announced a new iOS update for app developers on the app store. The policy strictly states that all third party developers must detail the app's privacy information publicly. Unsure what this means? We've got your back. Here's what Apple's iOS 14 update means for you. 
Over the past few years, Apple has made significant improvements to its privacy and security management. The introduction of an 'Intelligent Tracking Prevention (ITP)' feature allowed Apple's web browser 'Safari' to block cross-site tracking. Cross-site tracking involved companies collecting user data across websites using trackers and cookies to serve ads. Apple's ITP feature was designed to prevent this.
Back in 2020 when Apple announced the new MacOS 'Big Sur' with numerous new features. Alongside a visual overhaul and performance enhancements, one key improvement was that of privacy and security. This was also emphasised using Safari, with one notable feature being Safari's ability to provide a 'privacy report'. This report listed all the websites that are tracking the user's data, as well as the trackers that Safari blocked. This feature was also made available on iOS for iPhones, working the same way. By default, Safari was blocking all trackers and third party cookies that were attempting to collect data.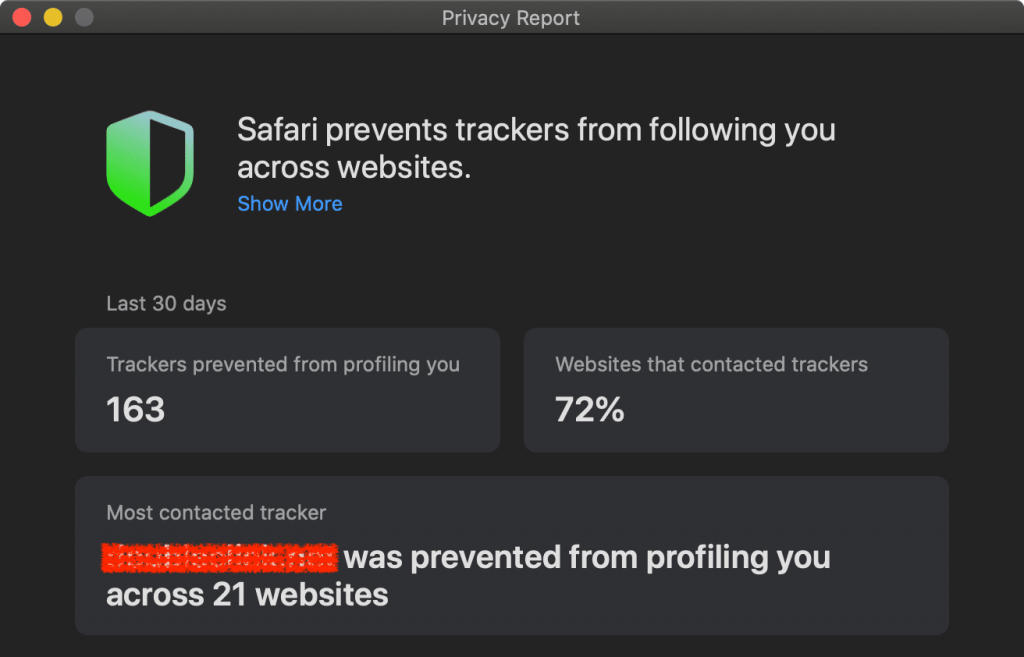 Cost of Privacy?
Since Apple implemented the ITP feature 2 years ago, the cost of advertising on Safari dropped by over 60%. Consequently, the cost to advertise on Google Chrome went up. Safari's ITP feature made it more difficult for Marketers to focus on specific demographics and customer segments. In fact, a mere 9% of Safari users on iPhones allow websites to track their browsing activity, compared to nearly 80% of Google Chrome users.
Website cookies are small pieces of data used to identify your computer on a network. Online advertisers rely on these cookies to 'improve user experience' by essentially using targeted advertising to specific audiences. However, due to Apple's iOS 14 update, cookies on Safari expire within 24 hours. Google being under fire for its privacy policies, has stated that it will stop supporting third party cookies by 2022. This could potentially make it more difficult for Marketers to advertise on these browsers. 
Amongst all the trackers that Safari's privacy report blocks, Google Analytics appears to be commonly at the top. Many websites rely on Google Analytics for reliable visitor data free of charge. If these privacy concerns keep on growing, soon it will be counterproductive to use trackers because they'd be blocked. Ad blocking extensions already disrupt the natural ad flow taking place on websites. Tracker blocking and privacy reports would only make matters more difficult.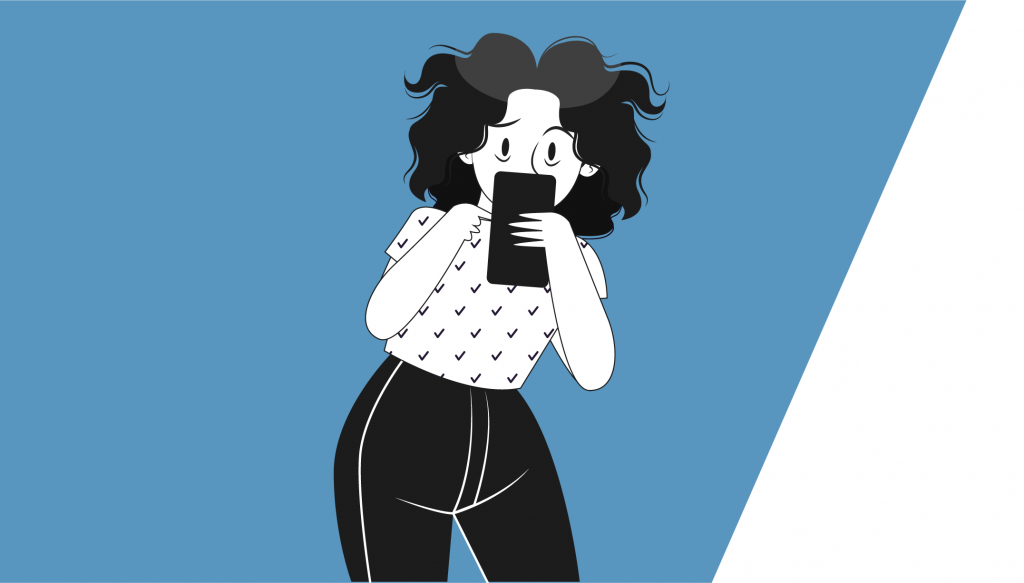 "For food, we have nutrition labels. So we thought it would be great to have something similar for apps. We're going to require each developer to self-report their practices."

~Erik Neuenschwander, Apple's User Privacy Manager

Apple has made it harder for marketers to reach desired audiences by safeguarding iOS 14 and MacOS Big Sur users with improved security features. But what exactly are the implications for those looking to advertise?
What this means for Marketers
According to a survey conducted on mobile attribution and marketing analytics firm AppsFlyer, 56% of marketers expect to see a negative effect from Apple's privacy changes. Moreover, 33% claimed to possibly cut their mobile ad spending because of the change. In fact, many of these respondents already agreed to looking for alternate channels of Marketing as a result. Advertisers can expect the following consequences as a result of Apple's iOS 14 update:
Costs: We already saw advertising prices rise for Google Chrome, and fall for Safari. This would affect Marketers who planned their campaign for Google and Chrome. This would change any predicted costs and planned personalised ads as well. Otherwise, it would be difficult to effectively market the product or service.


Retargeting: Typically, retargeting would use a tracking pixel and cookies to help redirect ads to users interacting with the website. However, the new privacy policy would limit the tracker's ability to do so for Apple users.


New alternatives: It's a good time for innovation, as we saw in 2020 with new business ideas kicking off. The same will happen in Marketing. Developing new, alternative methods of online advertising is crucial to stay competitive. Methods that comply with privacy standards, and this new wave of being more secure. By relying on first party data and transparency, Marketers can use prospects' email and phone numbers to support their campaign. It's difficult, but might eventually be necessary.
Final thoughts:
Apple has adopted an ethical approach towards the privacy dilemma. Apple no doubt disrupted the online advertising network with its new policy, highlighting our aggregate dependency on its services. Consumers are becoming more and more educated about privacy as well, adding onto the cause.
Can this spark a new movement for change in the e-commerce space? Particularly with other companies following suit? Given the dynamic nature of this industry, most likely yes. For now, innovation seems to be the name of the game. It's all about who gets the ball rolling first.
What exactly changed with Apple's iOS 14 update?
In a nutshell, Apple made it increasingly more difficult for websites to track consumers' online activity. Whenever you browse the web, cookies used saved information to help websites keep your data on their network. Additionally, tracking tags (conversion or remarketing) help Marketers use targeted advertising to reach specific segments of their audience. Apple improved its web browser Safari's privacy management, so that cookies expire within 24 hours. Tags and trackers that are recording customer data will also be blocked and listed on a privacy report for users to see. On MacOS, iOS and Safari, tracking customer data for Marketing purposes just got a whole lot more difficult.

It's still possible to rely on tags and trackers due to their comprehensive data collecting abilities. In fact, if done the right way they can do wonders for your business. For more information, check out our article on how to add a Google Analytics Tag to your website.
Why did Apple make changes to its privacy policy?
With more companies switching to e-commerce operation, the issue of data privacy and security is becoming prevalent by the day. Customers are becoming aware of how their data is being used, shared and sometimes manipulated for advertising purposes. With increasing pressure to protect customer data, Apple made changes to its software systems and policies. Apple started it on Safari, before moving onto its app store, involving third party developers. It's a growing trend that many tech companies are getting behind. Given how sensitive customer information and opinions are in today's day and age, we won't be seeing the end of it anytime soon.
How do these changes affect me?
Marketing tags and trackers are immensely powerful tools to analyse website visitor information, behaviour and purchase information. With the help of detailed charts and numbers, businesses plan out campaigns to support their Marketing objectives. Apple's iOS 14 update has changed the online advertising landscape, particularly with costs and difficulties. As we mentioned above, cost of advertising on Safari has fallen, whereas cost on Google Chrome has gone up. This puts forward a dilemma for advertisers because Safari will limit the potential reach of ads, affecting remarketing and conversion goals.

While it's still possible to have an online advertising campaign; companies and Marketers will need to innovate and think of new ways of reaching audiences. For app developers, complete transparency on how customer data is being used will need to be provided. Only then would Marketers be able to stay competitive in today's industry.
Insil is a boutique Australian Marketing Agency, providing customers with a holistic approach to Design Thinking and Marketing Services.
If you're interested in generating more sales, increasing traffic and attracting higher quality leads, sign-up to receive a free, no-obligation strategy session TODAY.