Good ol' Telemarketing. One of the founding fathers of ad practices in business. If you've been on the receiving end of such a call, you would probably agree that most of them can get quite annoying. In fact, an online survey conducted by nearly 2 million people found that 98% claimed Telemarketing calls made them 'angry'. Also, 60% of customers said that Telemarketing was 'not an effective' way of getting their attention.
In reality it's not really that bad, and we're about to show you some mind blowing facts…

It hasn't lost its charm just yet…

It's 2020, and Marketing just isn't the same anymore. Back in the day, our parents would endure long radio ads or TV commercials as they had no choice. Popular methods of Marketing today include Social Media advertising, Direct Mails, Flyers and Banners, Word-of-mouth referrals, etc.
So what makes Telemarketing so special?

While the methods stated above may sound more exciting, none are as cost-effective as Telemarketing. With no extra fee apart from employee wages, it is a useful method for new businesses that are on a low budget campaign. Telemarketing is also measurable and flexible; and any updates, leads and progress can be reviewed quickly to make necessary changes to the approach. A quick guide on calculating Telemarketing ROI can be found here. For more information on why Telemarketing is still relevant, check out our blog post here.
A recent report found that almost 90% of managers in Fortune 500 companies consider Telemarketing to be effective for gaining leads and outreach. That being said, there are a few points to consider when planning a Telemarketing campaign. So we've listed 5 crucial do's and don'ts to help you make the most out of your Telemarketing plan. Head on below!
---
Telemarketing: What to do

1. Build a High Performance Script
A well-practised Telemarketing script is crucial to make sure you get that customer's attention. Being familiar with what you have to say will help you keep that customer interested as you move towards the sales pitch. You'll have plenty of calls to make, so it's best to keep them short, sweet and to the point. Knowing your script will also help you deliver your pitch with confidence. Thinking where to start?
In 2019, we ran 1000s of tests to figure out which scripts work for nearly every situation one can think of. Nearly 1.3 million phone calls later, we came up with the best cold-calling scripts suited for EVERY industry out there. Tried and tested, this ebook will give you the tools needed to set yourself apart. Check it out here!
P.S: It's FREE!
2. Use simple language that's easy to understand
We get it….you work in Marketing and know the in's and out's of what goes on behind the scenes. Your customer probably won't know though, so don't spend time using 'professionally sounding' terms, business jargon, buzzwords or cliches. Be precise, to the point and authentic so your customer will like it. Use any overly fancy words and you'll be left with a hang-up…maybe a block as well.
Here's a list of great words you can use for your next Telemarketing call:


Secondly, swap out complex words for simpler alternatives. For example: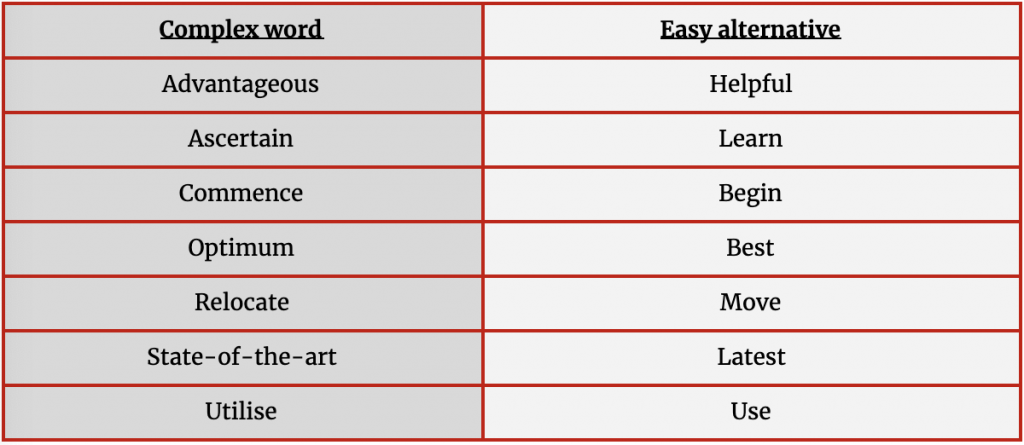 3. Be the most exciting conversation of their day
When a customer receives your sales call, you have less than 10 seconds to ensure they don't hang up on you. Feel the pressure? Hold the sales pitch until you get the customer's attention with something fun. Ask open-ended questions, match your energy levels and use a positive tone to make that customer feel special. As long as you treat them like a friend and not a sales bank, you should be fine.

4. Be confident
If you did #1 on this list, this should be a walk in the park. Once you've practiced your script, the next step is to deliver it the right way. Do trial runs with friends, write questions and answers, etc. For some people, smiling while talking on the phone helps stay positive and confident. Customers understand whether the caller is smiling and excited versus bored or dull.
If you know what to say and when, you'll be ready for ANY kind of customer. Think of any time you told your friends or family about an amazing new product you've been using. Convincing someone to buy your product becomes way easier if you believe in it yourself.
5. Follow up
Seems easy, but most callers slip up on this one. Check your list to find those you couldn't call and contact them. Be sure to send personal emails, messages or a call to customers to secure a sale. A study found that 80% of sales need follow-up after the first sales call, so stay on your feet! Here are some steps to consider:
Remember the customer's details, have them written down
Email or text message before and after the call
Set clear expectations of what you want to achieve
Have a clear call-to-action.
We cannot stress on this point enough. Following up on a lead is crucial to ensure that the customer is informed and kept in the loop. Not every customer would be open to buying after the first, or even second call. Staying in touch would help get more information while also making them more interested as you go.
---
Telemarketing: What to avoid

1. Jumping straight into the sales pitch
We get it. You have hundreds of calls to make and landing a sale is crucial. The truth is that customers don't care about that! And if you skip the formal intro of the sales call, they'll know what you're there for. There's a thin line between 'being to the point' and 'jumping right in'.
Instead, focus on building rapport and keep them online long enough to begin the sales pitch. Get their information, interests and needs to plan what you have to say, since this goes hand-in-hand with the point above of being exciting with your conversation. Use emotional trigger words to spark interest, and then move forward.
2. Being a robot
If Telemarketing was all about reciting a well-practiced script, we wouldn't be writing this post. Every customer is different, which means that a 'one-size fits all' approach may not work. Depending on the situation, try changing your approach with the sales call. For example, some ways customers may go off topic include:
Asking about a different product or service
Talking about how good or bad their day was
Worries or complaints regarding past services
You never know who you might end up calling. It can be someone happy, grumpy, rude, polite, etc. Depending on that and the conversation, you may have to change what you say, and how you say it. Trust your script, but also be authentic enough to 'go with the flow' with the customer, because this will let them know that they're speaking to a human, not a machine.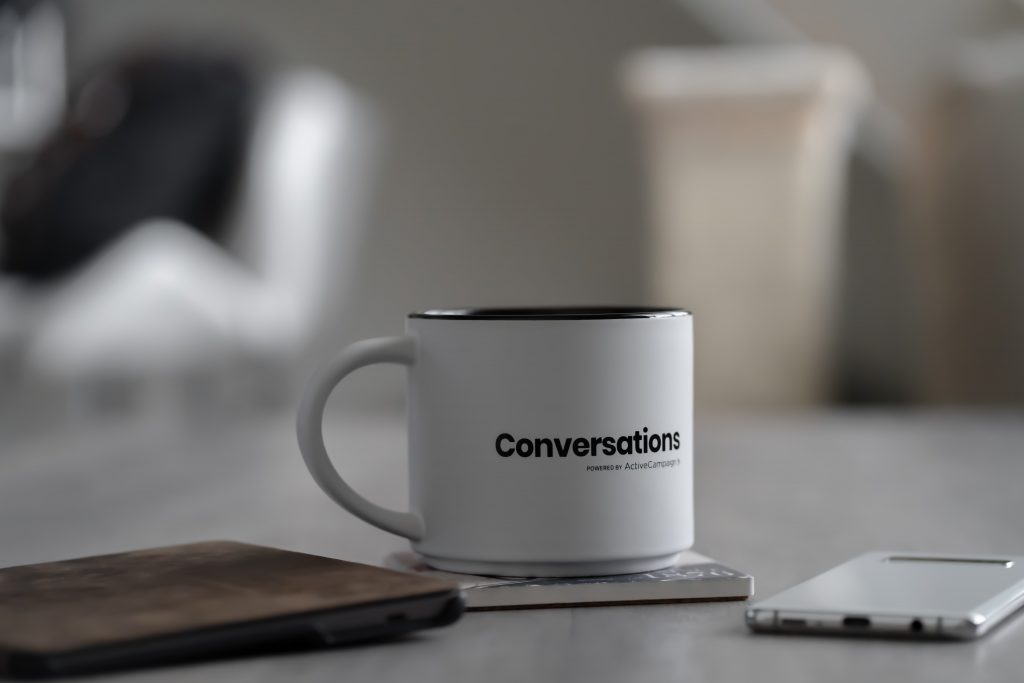 3. Getting distracted

Yes, your phone can wait. Those text messages aren't going anywhere. With Covid-19 starting a new 'work-from-home' culture, your productivity levels could change. Try to keep Netflix, Facebook and other distractions away during your work. Practise being mindful on your Telemarketing call to know your goal, because losing focus would also risk losing that customer forever. Not to mention, it can be quite embarrassing!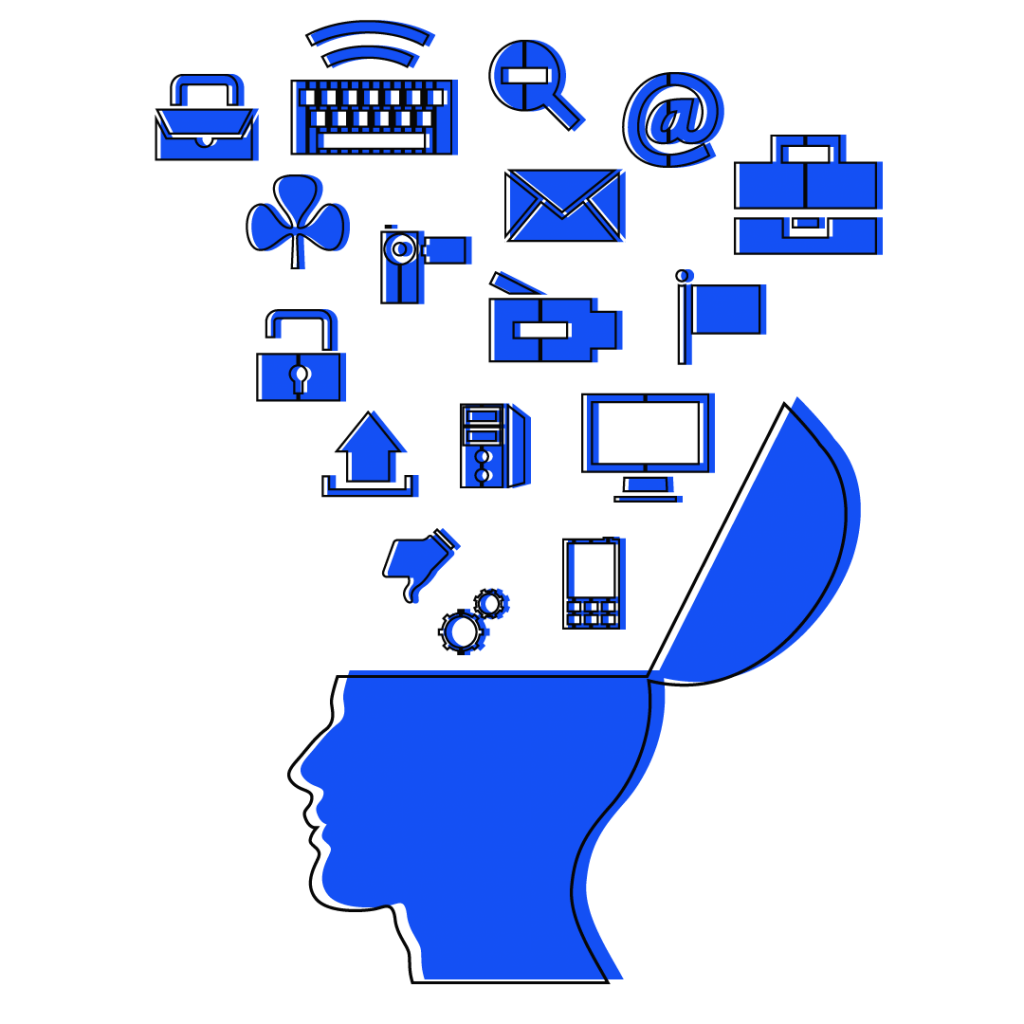 Some ways of staying productive while working from home are:
Downloading a website blocker
Clearing your workspace
Setting reminders, tasks and notes
Making it fun (listen to music, take breaks responsibly)
Being consistent with a routine
4. Arguing or interrupting

Love your job? Great! Just don't argue with the customer or defend your service offer. We all have our own opinions, so you might find some customers who don't like your product. Countering what they say to convince them you're right would only make them more defensive. Instead, find ways to agree with them and you'll be in a better place. Talk to them, find out what their needs are and then explain your product. Also, let them speak! No one likes being interrupted, surely not a customer who you called in the middle of the day.
5. Taking it personally

Failure is part of the process. Avoid taking a 'no' personally or being discouraged by the process. Not every customer would like what you have to offer, so keep pushing until you find those who do. If you called a customer at the wrong time, ask if you can call them another day. Telemarketing is not just about the leads, but also about getting more reach. Measure your success by number of responses, conversations and leads rather than just sales.
Conclusion:
Telemarketing is considered to be one of the holy grails of traditional Marketing and Sales. While new technology may make it seem old school; it's easy-to-do, cheap, and can be used for ANY Marketing goal. Follow these do's and don'ts and you'll never second guess it again. Not sure whether it's right for you? Check out our comparison between Telemarketing and Email Marketing to find out what's best for your business. Also, don't miss out on our FREE e-book on the best cold-calling scripts for ANY situation: here.
---
Insil is a boutique Australian Marketing Agency, dedicated to providing customers with a holistic approach to Design Thinking and Marketing Services.
If you're interested in generating more sales, increasing traffic and attracting higher quality leads, sign-up to receive a free, no-obligation strategy session TODAY.
---
Is Telemarketing still relevant?
Telemarketing is one of the cheapest, most measurable and easy-to-use method of advertising. It allows for direct Business to Consumer (B2C) interaction which can help improve leads and potential sales.
How do I start Telemarketing?
The first step for a Telemarketing campaign starts with building a high-performance script. Find out what your goals are, and prepare a script that best highlights your product or services' features for customers.

Sources:
http://www.impacttargetmarketing.com/telemarketing-good-or-bad-its-still-effective/
http://www.bls.gov/oes/current/oes419041.htm
http://i3.wp.com/ogazeteiro.com.br/wp-content/uploads/2018/03/tele.001.png
https://www.thepersuasionrevolution.com/380-high-emotion-persuasive-words/