One of the fundamental describing elements of 'entrepreneurship' is risk. If all startups, across all industries have one thing in common, it's the founders had the willingness and ability to take risk. Whether that's with a product or a service, entering a market as a new player is challenging. As a result, having a plan either before, or after entering the market can separate good companies from great ones. There are 2 key elements that a successful startup requires: A great value offering and a great Marketing strategy. There's also a common misconception that successful Marketing needs to be expensive. It does not. Keep in mind that Startup Marketing is crucial, because typically a startup does not have a strong enough brand presence to rely on. In this article, we've broken down three Effective Marketing strategies that a startup can use: either individually, or in cohesion for maximum benefit.
But First, Plan Your Startup's Budget and Goals….
You need to establish your business's goals and budget before starting any Marketing. Digital Marketing has become increasingly widespread over the past 10 years. As a result, there are numerous ways to market your startup, each having its own set of costs to organise. You'll only end up incurring a loss if you select a Marketing method that's beyond your budget. Most startups don't have a large investment fund to kickstart their activities. Hiring a consultant or an agency can also be expensive. Therefore, it's important to determine a budget planned well beforehand.
The truth is that there's no 'one size fits all' approach here. There isn't one magic number for a Marketing budget that all businesses can use. It often boils down to how much you and/or your business is willing to spend on Marketing. The less money you have to work with, the more it's important to be clear with your goals. The goals may vary depending on the nature of your business. For some, it might be to reach more people. For others, it can be to get more sales, downloads, subscribers, etc. You can use web analytics tools such as Google Analytics to measure these metrics. For information on what you need to know about Google Analytics, check out our article.
Once the budget and goals have been clearly identified, you are ready to begin marketing your startup in more ways than one!
Startup Marketing Strategy #1: Quality Content & Engagement
To start off, keep in mind that one cannot understate the importance of quality content and customer engagement. You may be selling a kickass product or service but if you don't supplement it with content, it won't do well. Content Marketing comes in many forms, and none require significant investment. Furthermore, you can choose what method of Content Marketing to start off that suits most appropriately with your business.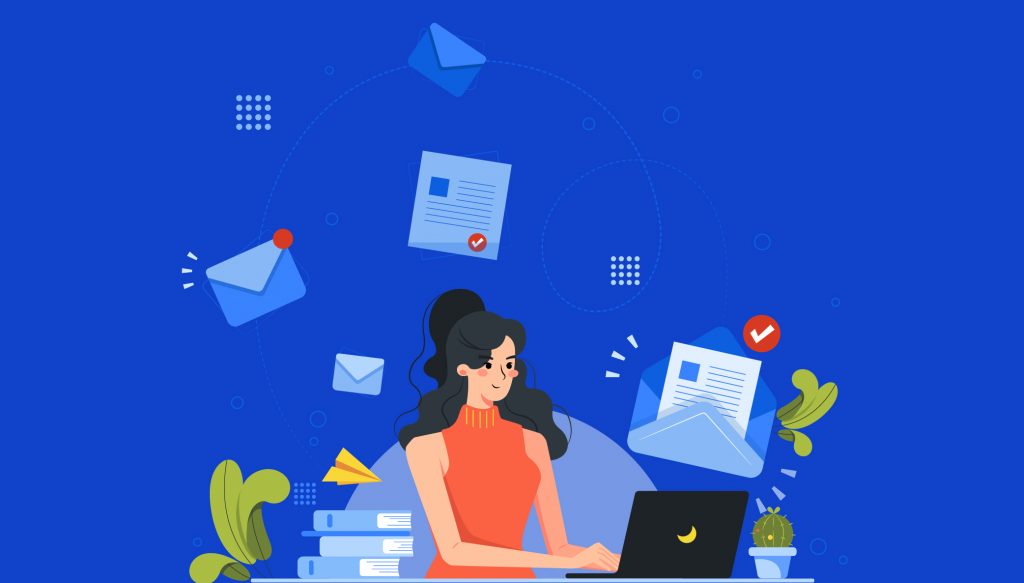 For example, an on-site blog with content added on a few times a week or a month is a great option. This way, you're informing and entertaining your audience in a unique, practical manner. A report covering data from over 2,000 customers found that businesses with blogs generate 126% more leads than their competitors without blogs. With a blog, you can position your startup as a leading source of information while attractive organic search traffic. The secret to creating an effective business blog is to publish quality content that is relevant and interested to read. Combined with effective Search Engine Optimisation (SEO) planning and search engines will reward your work. When your blog or website ranks high on search engines, more people will know about your startup.
Infographics, videos, charts and podcasts are more such options that don't require much investment, but can yield a positive return. Secondly, all of these options are easily integrated with social media. Statistics show that more than 2.4 billion people use social media. It's no wonder how social media channels such as Facebook, Instagram, YouTube and TikTok are being increasingly used for Marketing. A growing presence on social media is a competitive advantage that can work in your favour. Furthermore, most social media sites allow businesses to pay for traffic and exposure through ads. This means that you get to choose how much to spend and use targeted advertising towards your audience.
Simply posting on social media is not enough. It's important to consistently put out engaging, relevant content that gives people a reason to follow your page. Engagement is incredibly powerful, and can often connect your business with your customers on an emotional level. Give your audience a sense of community. Questions, answers, feedback and participation is a great way to demonstrate your care for them. They will reciprocate this customer service with responses to your calls to action (CTA). In the end? Everyone wins.
Startup Marketing Strategy #2: Email Marketing
Email marketing is an essential startup strategy for attracting customers to your startup for little or no cost. Once you have a prospect or customer's email address, you can send him or her emails to promote your startup. Email marketing also continues to deliver a return on investment (ROI) of 400 percent or more.
To take advantage of this marketing strategy, you must first collect prospects' email addresses. If you have a website for your startup, consider placing a newsletter signup form on it. Alternatively, you can ask customers directly for their email addresses. The key thing to remember is that you must diversify your emails with non-commercial content like guides, how-to articles, videos and infographics. If you only send advertorial emails, subscribers will probably opt out of receiving your newsletter. Note that if you're only going to send advertorial emails, you're better off dropping the idea. Your audience will probably opt out of receiving your newsletter.
Try diversifying your content with non-commercial content like blogs, explainers, videos and infographics. Furthermore, conduct some research about the type of people who are likely to share your product or service. For instance, tech nerds often hang out on forum sites and community pages. If your startup idea involves a new software that accurately predicts the weather, use that to your advantage. Collect the email addresses of those people who often post about weather services and tailor to them. They are likely to be people with an interest in weather related products. If they like your app, they might include it in future posts.
Secondly, use email automation to boost your campaign. Traditional email marketing is rapidly being replaced by marketing automation because of its efficiency. These are softwares that gives you the ability to trigger personalised messages based on different instructions. For example, if someone signs up for a free trial but doesn't actually use a feature within a certain amount of time, an automated email can trigger to check them out.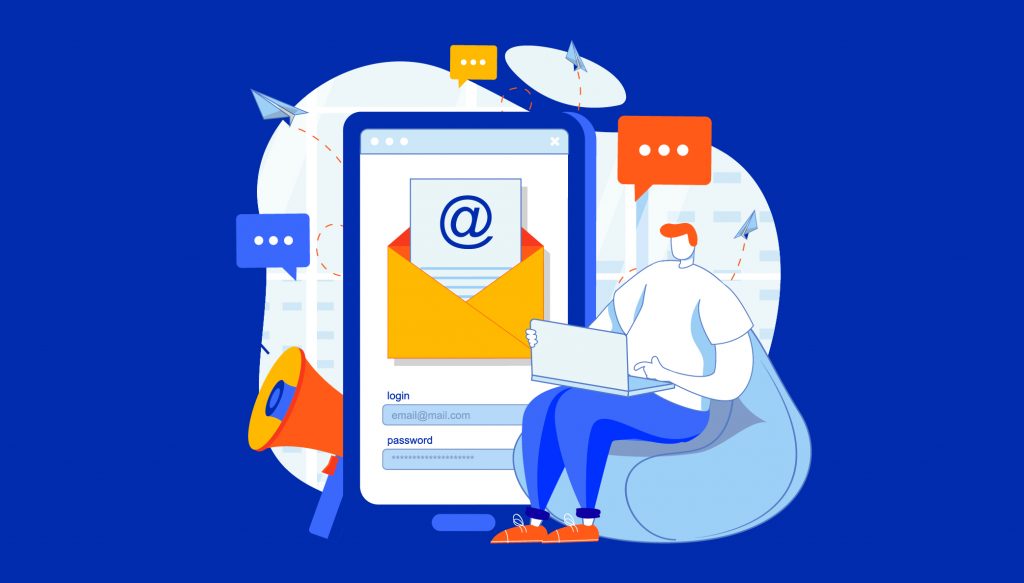 Experiment with different frequencies of emailing, days of the week, and types. Comparing the open and click through rates over time is the only sure way to know what works and what doesn't. There are lots of great email marketing tools for a startup that now offer marketing automation. Check out this article on the best CRM softwares to use for your Marketing goals.
Startup Marketing Strategy #3: Referral Marketing
One of the most affordable yet effective ways to market, is to rely on referrals. Here, you're creating a system that lets customers do the marketing for you. We humans are simple. Note that people 4x times more likely to buy a product or service when it's referred to them by a friend. Establishing a referral program is easy. Businesses typically choose their own style of structuring a referral program. For example, you can offer existing customers with a nifty discount on their purchases as incentive. Incentive to refer your brand to another customer, i.e. a friend or family member. Research by McKinsey indicated that word-of-mouth referrals make up 20-50% of most purchasing decisions (especially for new businesses and in emerging markets).
Make a list of possible referral sources to reach out to. This includes current customers, past customers, and potential customers to start with. You can also connect with micro and macro influencers requesting a sponsorship or a shout-out for your product. Brand ambassadors for coverage on Facebook, Instagram, TikTok and YouTube are immensely powerful. The larger the fan following, the wider your name spreads. Of course, the larger the fan following, the more it will cost you too. Therefore, it can be useful to start off with a micro influencer before moving up depending on your budget.
Conclusion:
Marketing for a startup can be challenging without proper planning and guidance. However, this has become easier given the accessibility of Marketing tools and channels today. Keep in mind these 3 effective Marketing strategies and you'll see results with your startup in no time!
Is Startup Marketing different to regular Marketing?
Yes and no. Marketing still remains to be marketing. However, for startups it's all the more crucial. After all, it's important for any new player to distinguish themselves when entering an existing market. Since there's no significant brand presence to fall back on, startups need to establish a new presence for themselves to perform well.
Planning a budget and goals is also imperative for any startups. They typically don't have a lot of financial muscle and business resources to work with. Marketing doesn't necessarily have to be expensive so startups have a plethora to choose from.
Why is Content Marketing important?
Content Marketing is your way of showcasing how professional you are in your work. Content Marketing is the main way of interacting with customers during down time. Engagement is key because it keeps customers thinking about your business. Even something as simple as a social media post, a video, an article or a podcast will reinforce your brand's presence. Of course, the quality of the content needs to be top notch if you want to be taken seriously.
How often should you send Marketing Emails?
Marketing emails should be sent purposefully, only then will customers engage with them. Using a CRM will help you determine which customers need sending emails and you can automate it all. Auto-generated emails are useful to handle large pools of customers effectively. The emails should be tailored with certain objectives in mind. For example, reminding customers to complete their purchase, to download an e-book, to subscribe to a newsletter, or to obtain a discount. You can choose what works best according to your business and plan accordingly.
Insil is a boutique Australian Marketing Agency, providing customers with a holistic approach to Design Thinking and Marketing Services.
If you're interested in generating more sales, increasing traffic and attracting higher quality leads, sign-up to receive a free, no-obligation strategy session TODAY.