One of the terms synonymous with Digital Marketing is that of 'E-Commerce'. In today's day and age, having a website is crucial for any business that wants to engage with prospects and customers. The trend started off with big names such as Amazon and eBay. Today, we have an entire industry of E-Commerce with companies trying to get a large chunk of their sales online. One company that makes this task easy, is Shopify.
Getting sales online is one thing, but things can get tricky when your business has multiple avenues for sales and revenue. That's where Google Ads Conversion tracking enters the picture, helping businesses identify how well their site is performing. Combine the two, and you have a recipe for success. In this article, we're going to show you how to effectively add Google Ads Conversion Tracking to Shopify. The result? More sales and more conversions! Let's get started.
What does Google Ads Conversion Tracking do?
Before adding the software tool to Shopify, it's important to understand what Conversion Tracking is and why it's useful. Conversion tracking is a free tool that shows detailed information on customer interactions and activity. Whether someone purchased a product, signed up for your newsletter, called your business or downloaded a file, you'll see it. A conversion is the process when the customer completes a 'valuable action'. This may include making an appointment, purchasing a product or signing up to a service.
The information recorded by conversion tracking allows you to identify how well your campaigns are performing and what are the areas for improvement. Ultimately, you can use the data to optimise your efforts, ads and keywords accordingly. For more information on setting up a Google Search Ads campaign, check out our article here.
Why you should add Conversion Tracking to Shopify
If you're selling products on Shopify, having conversion tracking installed can help you better understand your campaign's progress and effectiveness. Conversion tracking can show you how many customers are interacting with your ads, how many are converting, and how you can utilise different channels to improve performance. All in all, you can improve your overall Return on Investment (ROI) if you use conversion tracking the right way.
Given the number of businesses that have a dedicated E-Commerce platform on Shopify, knowing how well your company is doing in terms of sales can provide a significant competitive advantage. Not only will you be able to stay on track with prospects, but you can use the information and follow up with customers who made a purchase to keep them engaged. Depending on the conversion, a follow up action can be initiated. For example, booking an appointment for someone who submitted a form request, sending a promotional offer to someone who signed up to a newsletter, and so on.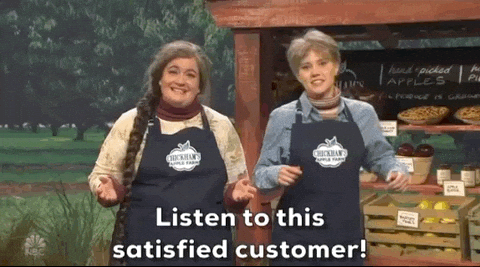 How to add Conversion Tracking to Shopify?
Now that you know why you should add conversion tracking to Shopify, let's discuss how to do it. We're going to outline two methods to proceed. First, if you're new to Google Ads and Conversion Tracking. Second, if you already have conversion tracking set up.
#1. New to Google Ads Conversion Tracking
If you're just getting started with Google Ads Conversion Tracking, you'll need to keep a note of two things. First, a valid gmail address; and second, compliance with Shopify's list of requirements. Once that's sorted, head over to your Shopify dashboard and go to 'apps'.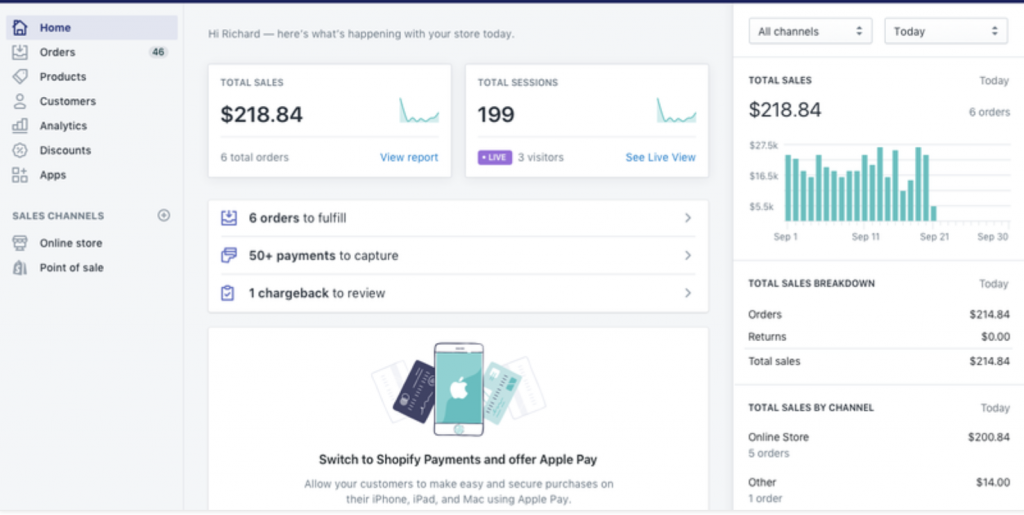 Next, click on 'Visit the Shopify app store' and within the search bar, type 'Google Shopping'. Go ahead and add the app, that will install it for you. Once the app is connected, you'll be able to create a Google Merchant Centre account and Google Ads account as well. The last step is to simply add your billing information and you're ready to go!
#2. Setting up Conversion Tracking on Shopify with an existing account
It's important to ensure you follow the right steps to avoid any problems associated with tracking duplication. If you already have conversion tracking set up in your Google Ads account, installing the Google Shopping app again can cause inaccurate data reporting. Start off by logging into your Google Ads account. Then, go to the top right corner and click on: Tools -> Measurement -> Conversions.

Under the conversions tab, look at your conversion actions and identify which ones have 'Yes' or 'No' selected under the 'Include in Conversions' column. If you're going to be installing the Google Shopping App, you need to uncheck this option to avoid conversion duplication on Shopify. Click 'Edit Settings' and uncheck the relevant boxes for 'Include in Conversions'. Then, click 'Save' and then 'Done'.
Now, when you install and add the Google Shopping app to your Shopify account, you'll be able to get the benefits of Conversion Tracking!
Last thoughts…
Google Conversion Tracking can significantly improve the overall ROI you get from your e-commerce activity. It's important not to mix Conversion Tracking with a Google Analytics Tag. For information on adding a Google Analytics Tag to your website, check out our article here. As for Conversion Tracking, treat it as a great complement to Shopify. Furthermore, conversion tracking can give you a strong competitive edge over other companies with better sales insights and results for your business.
What does Google Conversion Tracking do?

A 'conversion' is any time that a customer completes an action that your business considers to be valuable. This may be a purchase, newsletter sign up, phone call, appointment or app download. Naturally, conversion tracking is the process of tracking conversion activity that takes place on your website. Conversion tracking is free, and can help you and your business identify customer activity and the effectiveness of your campaigns in terms of generating conversions.
Is Conversion Tracking useful for Shopify?
Setting up Conversion Tracking can significantly help you measure the performance of your Shopify site. Tracking conversion trends, customer demographics, product purchase history and performance can help determine if any changes are needed to see more results. Since conversion tracking is a free to use tool, adding it to your Shopify site can provide a useful competitive advantage in the market.
Insil is a boutique Australian Marketing Agency, providing customers with a holistic approach to Design Thinking and Marketing Services.
If you're interested in generating more sales, increasing traffic and attracting higher quality leads, sign-up to receive a free, no-obligation strategy session TODAY.