If you work for a Marketing company, chances are you're familiar with the term 'Telemarketing'. If you've ever worked as or with Telemarketers, chances are you may have come across one or more of these problems while calling:
Trouble finding the right script
Not getting enough quality leads
Getting frustrated too soon
Relatable? Well, you're not alone.

Technology and Social Media has changed the way Marketing operates. Anyone and everyone nowadays spends a lot of time online. According to statistics, the Federal Trade Commission received nearly 18,000 complaints a year about Telemarketers. The $500 billion industry of Telemarketing, includes almost 150 million junk calls EVERY DAY. For more information on how to spot common Telemarketing schemes and scams, visit our blog.
Now you might think that Telemarketing is losing its touch. But what if we told you that it's not really that bad? The truth is that it takes 80 calls on average to land an opportunity; and 70% of B2B sales were found to involve Telemarketers. This is because customers respond better to some form of human interaction. So what's going wrong then?
The problems we mentioned above, are only the symptoms of a deeper issue. To make your life as a Telemarketer easier, we've outlined the 5 biggest mistakes Telemarketers make, and what you should do instead. Fixing these common errors will completely change the way you approach sales calls, and help you get more leads, sales and results. Head on below!
---
Mistake #1: Revealing the price too early

If you're calling someone for the first time, you might not know their budget and how much they'd be willing to pay. Disclosing your service's price too early before explaining what the value is, may result in a simple: "Sorry, I'm not interested." This is because the average consumer is price sensitive, and looks for the cost as soon as possible. So unless your customer asks, don't reveal the price until you do the following first:
Introduce yourself and why you're calling
Explain your service briefly
Highlight the best features of your service
Spark curiosity and interest
At this point, you would have persuaded the customer to find out more about your service. Now you can move on to the sales pitch and price, to seal the deal.
Mistake #2: Not following a proper script

Being prepared for a Telemarketing call is crucial to making sure you say the right thing at the right time. While improvisation has its place in a conversation, if your approach doesn't have a proper structure, you could potentially go off track and lose the customer. Plan for your call beforehand with the following steps:
Design a script based on the type of customers you'll be calling
Try the script, make changes as needed
Have a diary nearby to take notes as you speak
If you find yourself improvising, slowly get back on track.
Don't know where to start? We've got you covered!

In 2019, we ran 1000's of split tests and made over 1.3 million phone calls to figure out which scripts work for nearly every situation you can think of. With our research, we found the Single Biggest Secret to Selling More Over the Phone…..sound good?
Whether your goal is to generate leads, pitch a product/service, or make more sales. Our tried and tested cold-calling scripts eBook has been designed to suit ANY industry, giving you better results without spending another cent $. Grab a copy of our eBook here.
Interested in growing your business? Get in touch to book a consultation with us today.
Mistake #3: Talking non-stop
Arguably the most telltale sign of a Telemarketer's call, would be speaking non-stop on the phone with the customer. We get it, you want to give out as much information as possible to interest the customer. Unfortunately, word-vomiting your whole script without giving the customer a chance to breathe would not only turn them off, but could also lead to a block or a SPAM complaint. Instead, do the following:
Appear genuine and tell them why you're calling
Ask the customer open-ended questions (how, why, when)
Find what the customer's needs are and then explain your service
Tease the customer to provide more information
Listening is just as important as talking, if not more. One-way communication will indicate to the customer that you only care about the sale, not their needs. Even if that's true, don't let them know that.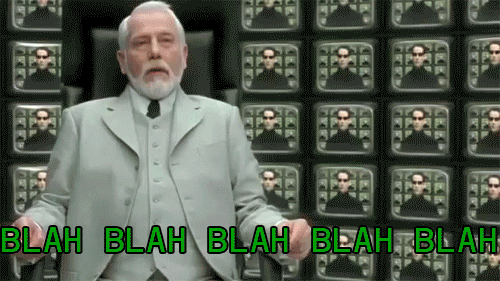 Mistake #4: Arguing or Forcing
They say that 'The Key to Success is Consistency,' and in cold-calling, this means to keep trying without being discouraged. However, this does not mean that you force the customer into buying your service, or argue with them in a game of right or wrong. Persuading the customer by giving them value is one thing, pushing them into buying is another.
If you note the mistakes above, you'll know that customers can become annoyed quite easily when on call. Arguing or debating with them about why they have to buy your product will only make matters worse. Instead, focus on informing them why they could benefit from your service, so that they ask the questions and develop interest.
Mistake #5: Not following-up properly
You might be the best, most confident speaker in your company. You might have the best record of getting leads on phone calls as well. But if you don't follow-up on those leads afterwards, you might as well not count the effort at all. Following-up is a crucial step of the Telemarketing process, and failure to do so is a mistake that could cost your company countless number of potential sales.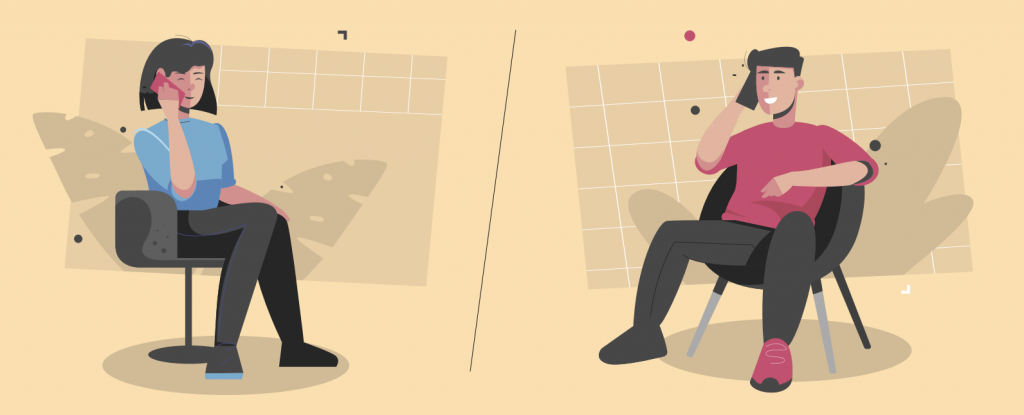 Who doesn't want to feel special? Successful companies are often those that make their customers feel valued and important. Once you have sparked your customer's interest over the phone, use these steps to follow-up:
Set up a date and time for the follow-up based on customer's convenience
Prepare for what you have to for the follow-up
Be punctual
Build rapport with the customer (ask them about their day)
Focus on fulfilling their needs
This is one way of following-up. Depending on what the customer wants, you may choose to email or even send them a text message as a follow-up to keep them in the loop. Building a long term relationship between telemarketers and customers helps develop brand loyalty for future sales as well.
Conclusion:
Telemarketing is an age-old, classic method of Communication and Sales. That said, it's common to see Telemarketers make these errors with their calls. Keep these 5 mistakes in mind during your next Telemarketers campaign and you'll see your results skyrocket. In case you're wondering where to start, check out our blog post where we covered the most crucial, Telemarketing Do's and Don'ts for any business in 2020.
Wondering whether Telemarketing is right for you? We ran a comparison between Telemarketing and Tele-Prospecting to help you find out what's best for your business. Check it out here. Also, don't miss out on our FREE e-book on the best cold-calling scripts for ANY situation: here.
---
Insil is a boutique Australian Marketing Agency, dedicated to providing customers with a holistic approach to Design Thinking and Marketing Services.
If you're interested in generating more sales, increasing traffic and attracting higher quality leads, sign-up to receive a free, no-obligation strategy session TODAY.
---
Q1. How can Telemarketing help me grow my business?
 Telemarketing is useful in helping you target your potential customers by directly engaging with them over call. You will be able to pitch your product or service to your customers, and answer any questions they may have. A Telemarketing campaign is also cheap and measurable, meaning that you will be able to get market insights and feedback easily. For more information, check out our post on calculating your Telemarketing Return on Investment (ROI) here.
Q2. Is Telemarketing better than Digital Marketing?
In some ways yes. Telemarketing can be cheaper to implement if your campaign is in-house. Secondly, it offers the chance to be more informative. By talking to customers, Telemarketers are able to explain your service in detail which a regular digital advertisement may not be able to do. Telemarketing also allows you to follow-up with customers, potentially leading to a sale after the 2nd or 3rd time of contact if not the first. 
Q3. How do I start a Telemarketing campaign?
Starting a Telemarketing campaign requires the following steps:

1. Design a list of prospective customers
2. Prepare a high performance script (Or grab our free eBook copy here)
3. Keep a diary ready to note down information
4. Follow-up on leads to get the sale
5. Avoid the 5 mistakes above while calling

Sources:
https://www.linkedin.com/pulse/telemarketing-effective-russell-meiselman/
http://www.ppitch.co.uk/8-telemarketing-mistakes-you-must-avoid/