With 2020 coming to an end, there's little doubt regarding the severe impact the Coronavirus has had on businesses worldwide. Financial losses, unemployment, market uncertainty and volatility have all caused major disruption across various industries. In the second quarter of 2020, Australia experienced a 7% decline in overall Gross Domestic Product (GDP) (Source). Times have been tough, and companies have been struggling to manage their finances efficiently. However, there are ways around this dilemma, particularly with cheap Marketing ideas. Marketing specifically doesn't have to be expensive. There are several cheap Marketing techniques that exist to help businesses help achieve their goals. They just need a little more spotlight.
Not all Marketing techniques were made equally. Some can help you reach a wider audience, some can help increase lead conversion, some both. For companies with a relatively low budget, this is good news because it allows for more flexibility and options. No longer do businesses have to spend huge amounts of money to get the job done. In this article, we've outlined 3 cheap Marketing techniques that you can use to exploit your low budget. Using one or more of these techniques will allow you to reap the benefits of Marketing, without creating a hole in your pockets.
Read on!
1. Google Ads Campaign:
Arguably one of the most powerful tools of online marketing, Google Ads can significantly change your Marketing results. With a variety of ad options such as search ads, display ads, shopping ads and YouTube ads, Google offers diversity in its Marketing choices to companies. It's no surprise that Google has a mammoth user base, reaching over 4 billion people Googling everyday. With such a user base, the reach is endless, making it lucrative for companies to advertise.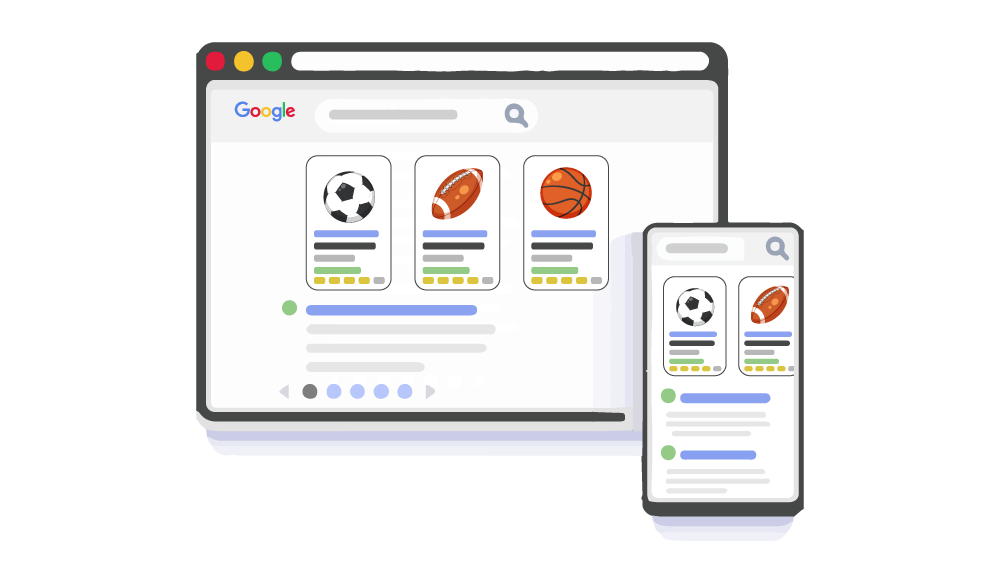 Depending on your Marketing objectives, you can adjust the central goal of your Google Ad campaign. Whether you're looking for more website hits, lead conversions, purchases or sign ups; Google has you covered. The best part? You get to adjust your budget based on how aggressive you want your campaign to be. Starting at a humble cost of minimum $9, Google Search Ads for example can be tailored using location, demographics and keywords. The higher you pay, the more results you can expect to see.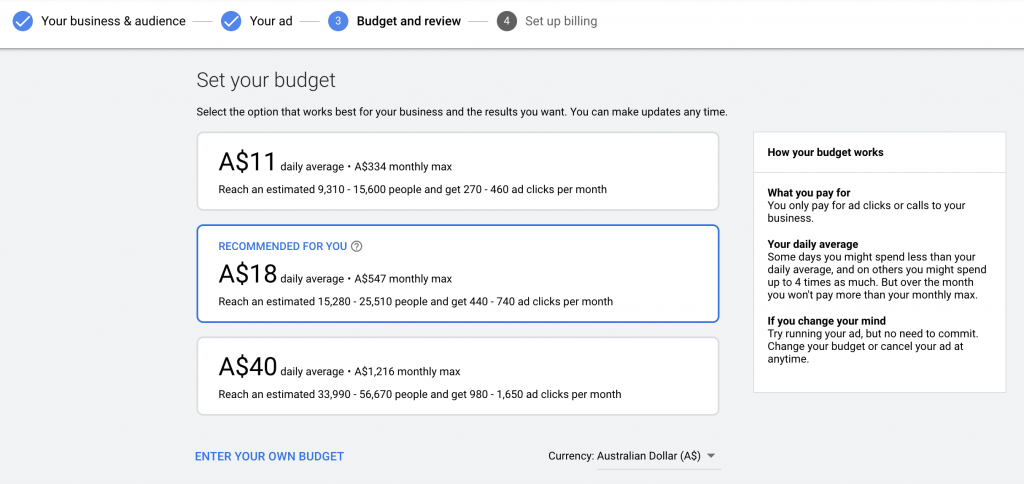 For businesses with a low budget, Google Ads offers a great, cheap Marketing opportunity to see results online. Given how many people use Google on a daily basis, you can segment your target audience and Google will ensure that the right people see your ad. After the ad is live, you can monitor the ad's performance using Google Analytics. Data charts and metrics help assess real-time viewership and website traffic, helping you measure the effectiveness of the ad. In case you're not happy, you can make changes or cancel anytime. What more could one expect!

For more information, check out our easy step-by-step guide on starting your own Google Search Ads campaign here.
2. Cold Calling/Telemarketing
Call us old school, but cold calling still works and is one of the most cost-effective ways of marketing. With 2021 right around the corner, technology and IT solutions have made online marketing prominent. Digital advertising, social media marketing, influencer promotions and paid search are becoming popular by the day. However, these marketing tools can add up to a business' budget if not implemented correctly. Moreover, most of these methods work in accordance to how much you're spending. While you may have the flexibility to pay what you want, you can't control how aggressive the marketing would be. Enter….cold calling!
Cold calling is an age old method of marketing that involves creating a list of prospects who are unfamiliar with your business. The marketer then proceeds to ring these customers, in an attempt to inform them about the product or service. The ultimate goal of cold calling is to get the customers' attention, convince them to make a purchase, make a download, sign up, and so on. Since there is personal engagement taking place over the phone, the marketer has significant control over the communication. Cold calling is a cheap and easy marketing idea to set up, and can be performed from the office, or at home. This convenience makes it an ideal choice for companies with a low budget.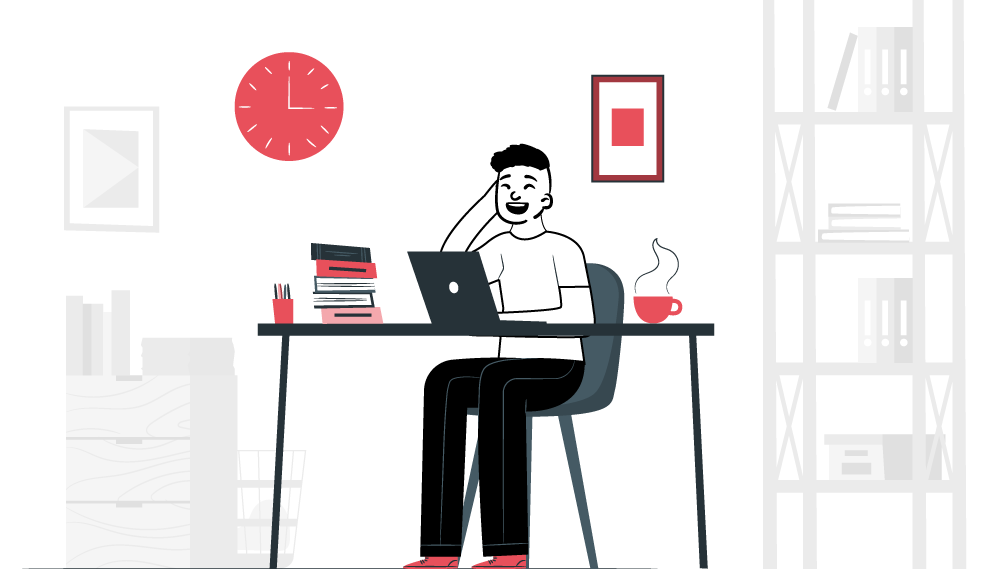 Why it works
Skeptics of cold calling claim that it is outdated in today's day and age. However, given that 90% of customer interactions take place over the phone, and 82% of buyers have accepted a meeting after a cold call, we disagree. In fact, we outlined 10 statistics that prove why cold calling still works today. Check it out here.
Another reason behind this criticism is that most of these naysayers have failed due to poor cold calling attempts. Like every other technique in the world, cold calling has a proper procedure that must be followed to ensure success. The first and most important of which, is a high performance script. Most people who fail with cold calling start without a well-constructed script. As a result, they have no idea what to say when speaking to a customer.
If you're looking to start an effective cold calling campaign, check out our free eBook of the best cold calling scripts for ANY situation. The high performance scripts in this eBook will help you navigate through any customer. The result? More leads and more sales! Grab your copy here.
3. Networking
Networking in 2020 took a back seat, mostly due to social distancing and work-from-home. Virtual events and meetings also meant that in-person meetings were largely absent for most of the year. However, with restrictions easing throughout the country and hopes of the vaccine soon, networking events are making a comeback. The old fashioned way of attending industry conferences, ted talks, trade shows, seminars and professional events to meet new people from the industry. Not only is this a low-cost marketing technique to sell yourself and your business, but you could also potentially obtain information about others. Information that could prove to be valuable for you in the future.
Steps to effectively network:
While it may seem like a cheap marketing idea, networking is also a skill that must be sharpened in order to succeed. Simply attending an event without a plan, hoping to bump into someone to talk to is not the most effective approach. We recommend following a simple step process to network like a pro:
a. Identify your objectives
It's always best to walk in with a plan. In this case, your plan should include what your end goal is here, i.e. what you want out of networking. Whether it's to find new contacts, suppliers, sponsors, fundraising, and so on. Identifying your driving reason will help you navigate through the event when you progress with your marketing technique.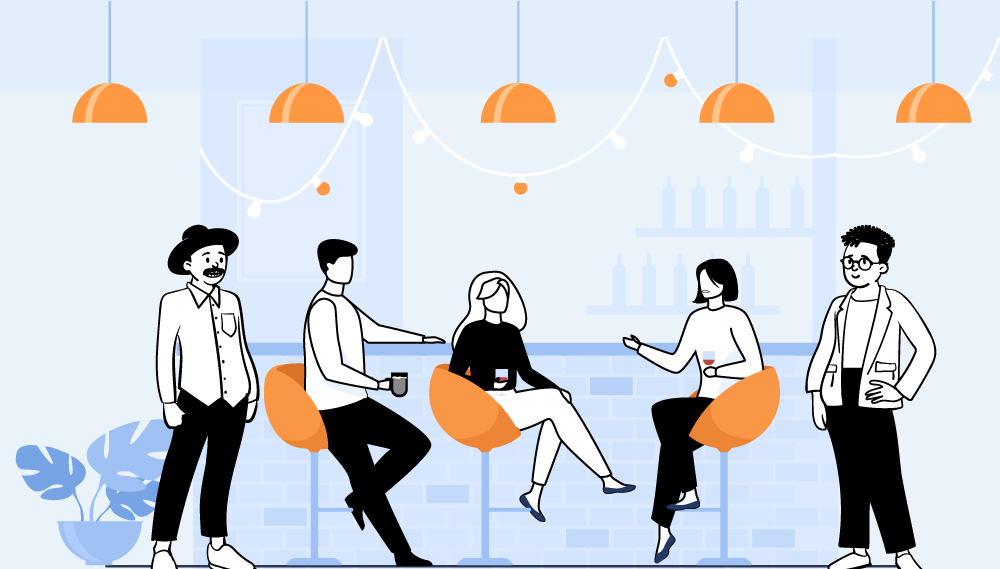 b. Be Prepared for the event
Certain 'house rules' of engagement must be followed when you're going to attend a networking event. This means carrying an adequate supply of business cards, flyers and brochures if appropriate. Dressing professionally is also a great way to set a positive first impression. Be careful to avoid the 'let's see how it goes' approach; because that doesn't end well.
c. 'Give' more than you 'Take'
The only way to get someone at the event to listen to what you have to say, is to let them speak first. Traditional marketing laws state that customers want their needs to be fulfilled. The only way you'll be able to keep your conversation partner interested, is to describe how your business can be of service to them. This requires you to listen to what they have to say, before jumping straight to the sales pitch.
d. Follow up diligently
We said networking is a cheap and easy marketing technique, but that doesn't take away any effort required to make it work. Once you've handed out your card to someone, let them know that you'll be following up. Remember that just like you, they would be looking for more people to talk to. So there is a strong chance they might forget what you both discussed in your conversation. Therefore, if you promised to follow up with an email, make sure to do so within the next 24 hours! Any later and it would most likely end up in the spam folder, or their bin.
Final thoughts:
So there you have it. Those are 3 cheap marketing techniques you can easily use to exploit your low budget. Although this year has been financially difficult for many of us, there are signs of hope coming up. Having cost-effective marketing techniques that can still help us achieve our goals despite financial shortfalls. Seize the opportunity!
Insil is a boutique Australian Marketing Agency, providing customers with a holistic approach to Design Thinking and Marketing Services. 
If you're interested in generating more sales, increasing traffic and attracting higher quality leads, sign-up to receive a free, no-obligation strategy session TODAY. 
Is Google Ads cheap?
The best thing about using Google Ads is that you have complete control over how much you want to spend with your campaign. The minimum amount to pay for a Google Ads campaign is $9, making it a cheap and easy Marketing technique. The more you spend, the more aggressive the ad will be, appearing in more locations and searches. This helps the marketer regulate the performance of the ad to decide what's best for the business. For more information on starting a Google Ads campaign, visit here.
Does Cold Calling work?
While today's day and age might be full of digital marketing and social media advertising, cold calling is a traditional marketing technique that cannot be ignored. When it comes to delivering high quality leads at a significantly lower cost, cold calling takes the cake. Moreover, cold calling allows marketers to personally interact with their prospects, increasing the chance of purchase. The crucial aspect is to have a high performance script, one that can help you talk to ANY customer in ANY industry. Grab a free copy of our best cold calling scripts eBook here.

It's also important to follow the golden rules of cold calling, and to avoid common mistakes. For more information on the do's and don'ts of cold calling, check out our article here.
Is networking worth it?
If you know what you're doing, then definitely so. The only cost of networking is time, and maybe a small entry fee depending on the event you attend. If you're confident in your ability to sell yourself and your business, networking can be a cheap and effective marketing idea when you have a low budget.

Just make sure you have a plan, go well prepared and address needs in person. As long as you talk to people and explain to them why they could use your business for theirs, you'll be fine.